Summary
In this guide, we will show you how to cancel a booking on behalf of a customer.
For example, you may have a customer to comes to the Front Desk asking you to cancel their booking.
Step by Step Guide
You can cancel a customer booking via 2 modules
Via Front of House
2. Click on 'View Profile'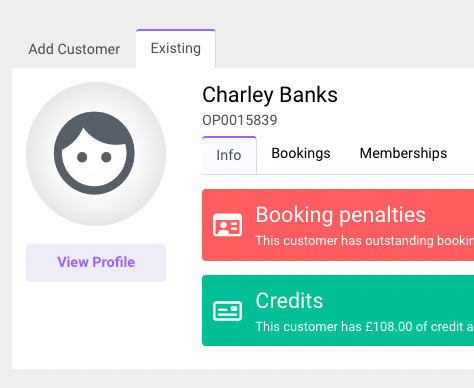 3. Click on the bookings tab and click on Cancel

4. Click on 'Confirm Cancellation'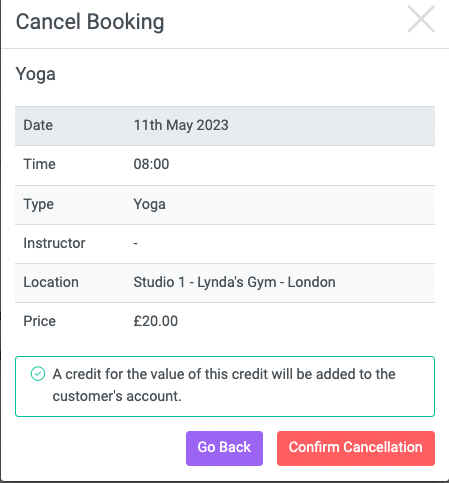 5. The customer will then be credited for the cost of the booking.
Via the Customer Module
1. Search for a customer and click on view.


2. Click in the bookings tab and click on cancel on the booking you wish to cancel.

3. Click on Confirm cancellation