Summary
In this guide, we will show you how to configure your Customer settings in the System Configuration module. For example, you can choose whether or not you want your customers to be able to change their own profile photos.
Step by Step Guide
1. From the home page, got to the System Configuration Module.

2. Go to Settings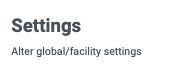 3. Go to Manage Settings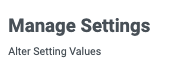 4. From the category drop down, select 'customers'


5. Select the setting you wish to change and click on Edit
This will determine which widgets you want to see on the Customer Summary tab.
You have 3 available to you and can choose to display them all, some of them or not all.
- Activity Time
- Activity breakdown
- Centre Visits

Choose either template or category data for the active time chart. This will determine what is displayed on the activity time widget on the Customer Summary tab.
If Activity Template is selected, it will show the customer's activity time the template name. In the example below, the activity template is 18+ Open Gym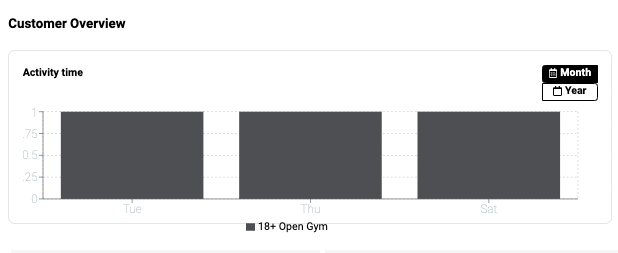 If the Activity category is selected, the activity time will show the activity category name. In the example below, the activity template is Gym Classes

Allow customer profile photo management
Allow or disallow customers to manage their own profile photo online
Notification reminder for uploading profile photo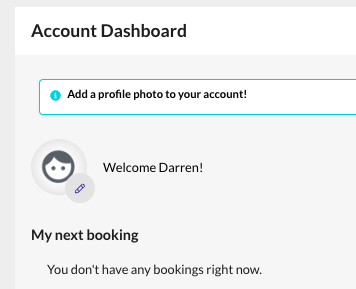 Set the notification preference for reminding customers to upload a profile photo. It can be set in 3 different ways:
- Countdown (Number of days the customer will see the reminder on their profile for)
- Indefinite (Notification will remain until the photo is uploaded)
- Never (No notification will be displayed on the Customer Account)
Days until profile photo reminder is dismissed automatically
Number of days until the profile photo reminder is dismissed automatically by Flow. Only applies when reminder is set to "countdown".
Toggle customer profile photos
Enable or disable the customer profile photo feature. Disabling this feature will delete all user photos after 30 days. Within this time you can re-enable the feature to cancel the deletion.