Summary
In this guide, we will show you how to override your facility's opening time.
This can be done on Global level or Facility level but only on a specific date. These can be useful if you need to change your opening times on a particular day due to an event.
You can also choose to close the facility or all of them for that day. For example, for Christmas Day.
Step by Step Guide
1. From the home page, go to the Facilities module.

2. Go to Opening Time Overrides.

3. Select whether you want to override the opening times on a global level or for one facility.
4. Click on 'Create New Override'.

5. Fill in the details and click on 'Preview'.
A) If changing the times:
- Enter the Date
- Enter the Opening Time
- Enter the Closing Time
This will now display all the activities that will be cancelled as a result (in red on the left) and the ones that are not affected and can still go ahead (in green on the right).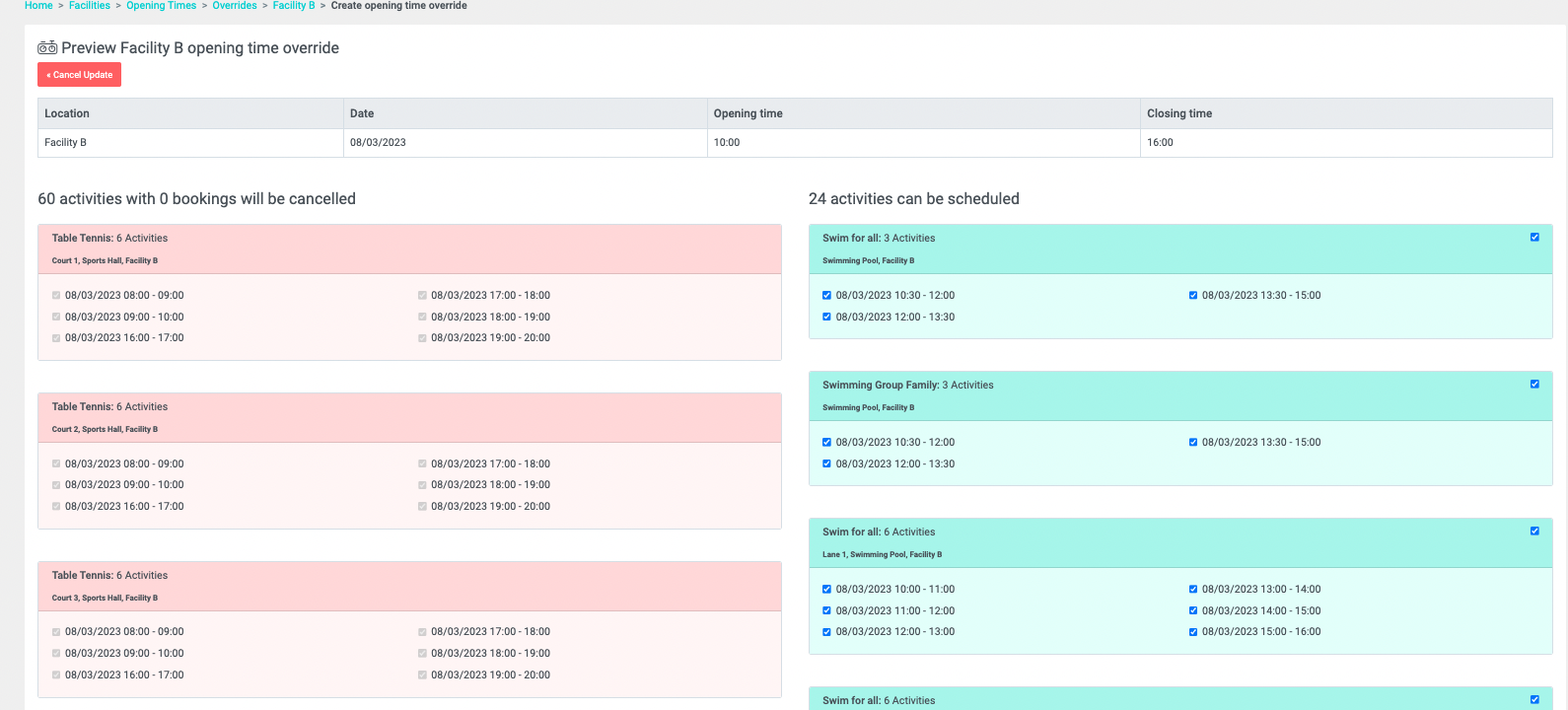 If you wish to cancel the activities that are not affected by the time override, you can simply untick them.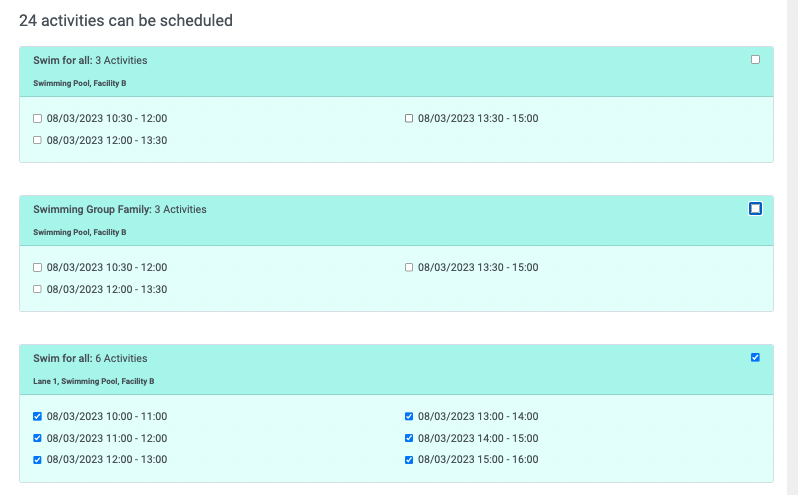 Click on 'Create and Apply'.

B) If closing the Facility/All Facilities
- Select the date
- Tick 'closed'

It will display all the affected activities that will now be cancelled due to the closure. No activity will go ahead that day.
Click on 'Create and Apply'.


6. If you change your mind, you can click on Delete on the right hand side and and it will display all the activities that can be reinstated. You can untick the ones you don't want reinstated.
7. Click on Delete
8. You will see a pop message confirming that the opening time override has been deleted.