Summary
This guide we will show you how to create machines to login to front of house at your Facility.
A machine can be a PC, laptops, tablet... E.g., The Till Register at reception
Video walkthrough
Step by step guide
1. Go to the Facilities module.

2. Find the relevant facility using the search bar and click Edit.



3. Scroll to bottom of the page and click 'Create New Machines' Tab

4. Fill in the following fields:
Name: Name of the Machine e.g., Reception Till
Description: e.g., Reception PC1 or PC2 if there are more than one Machine at Reception
Select if this Machine Includes a till, leave blank if not
Override POS quick button layout: Leave as Default - Optional
Override FOH quick button layout: Choose relevant layout - Optional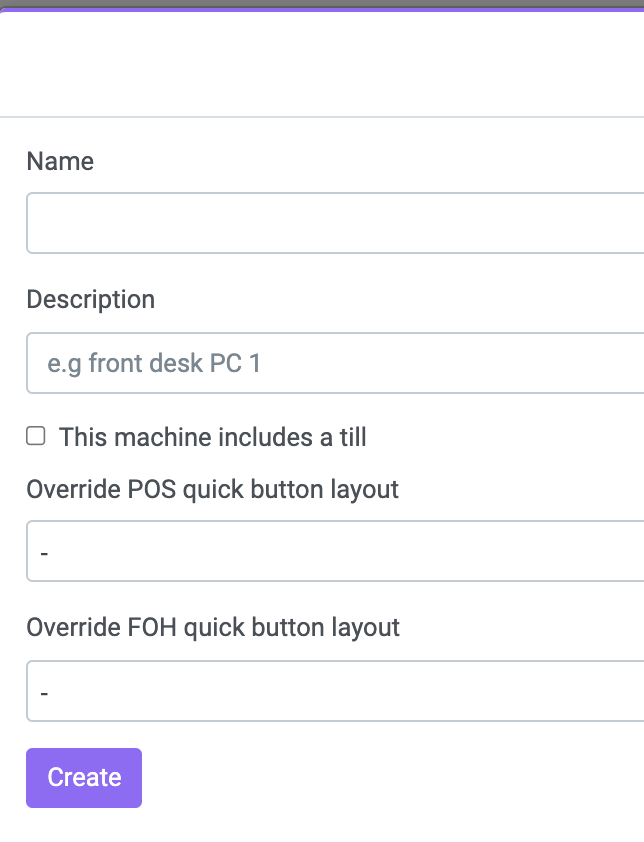 What is the next step?