Summary
This guide will show you how to create a package. E.g buy 12 swimming sessions for the Price of 10.
***Prior to to creating your package, you will need to create a package pricing option. without creating the pricing option, the 'Create New Package' button will not work.
Video walkthrough
Step by step guide
1. From the home page, select the 'promotions' module.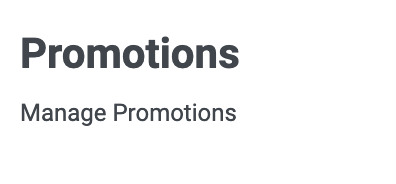 2. Select 'Packages' option


3. Select the 'Create New Package' button

4. fill in the fields below
Package name: Name of the package
Friendly Name: Name of the package that the customer will see when booking the package
Package Description: Explain what's included in the package, customers will see the description when making the purchase online.
Facility Availability: Choose the facility customers can
Choice: Choose the facility this package can be redeemed at
Sale Availability: where can this package be purchased. Online, offline or both.
Usage Expiry: The Validity of the package. If the package does not expire, select the 'package does not expire' button.
Pricing Option: Search for package the booking pricing option you created for that activity (e.g., Zumba class). If you haven't yet, refer to our guide here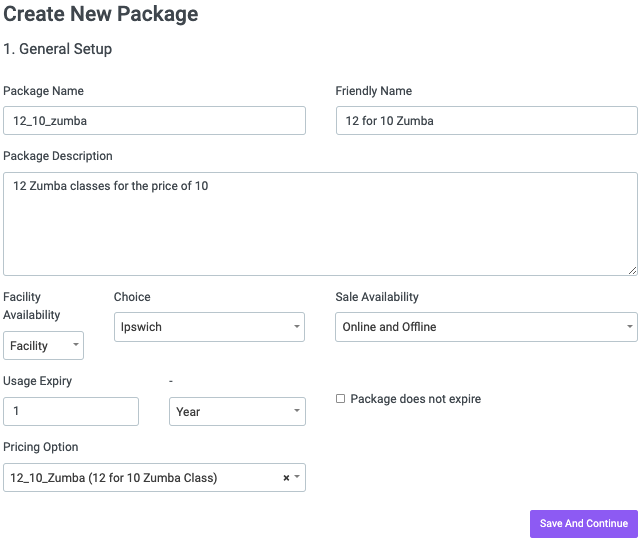 5. Select the 'Save And Continue' button
6.Fill in the fields below
Pricing option: Select the 'activity pricing option' for your package. e.g. Zumba
Usage Quantity: Choose the amount of usages for this package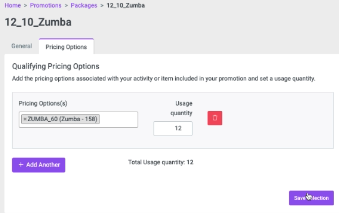 7. Select the 'save selection' button
8. Return to the package page and select the 'Publish' button to make your package live to book.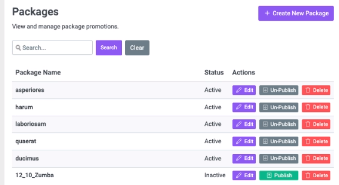 Related articles
Create a Package pricing option