Summary
In this guide, we will show you to configure your opening times at facility level. You can also configure your Resources' opening times differently as long as their parent Facility is open during that time. You cannot change the Global Opening times.
Step by step guide
1. From the home page, go to the Facilities Module

2. Go to Opening Times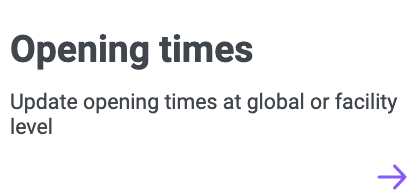 3. Select desired facility. Please note, if you want to change the opening times for specific resources, you need to first select a facility.
4. Select the day of the week you wish to update the opening times and apply to any resources you like. Leave empty to fall back to global value. You can also choose to close the facility. Change the time by clicking on the arrow in the time tab.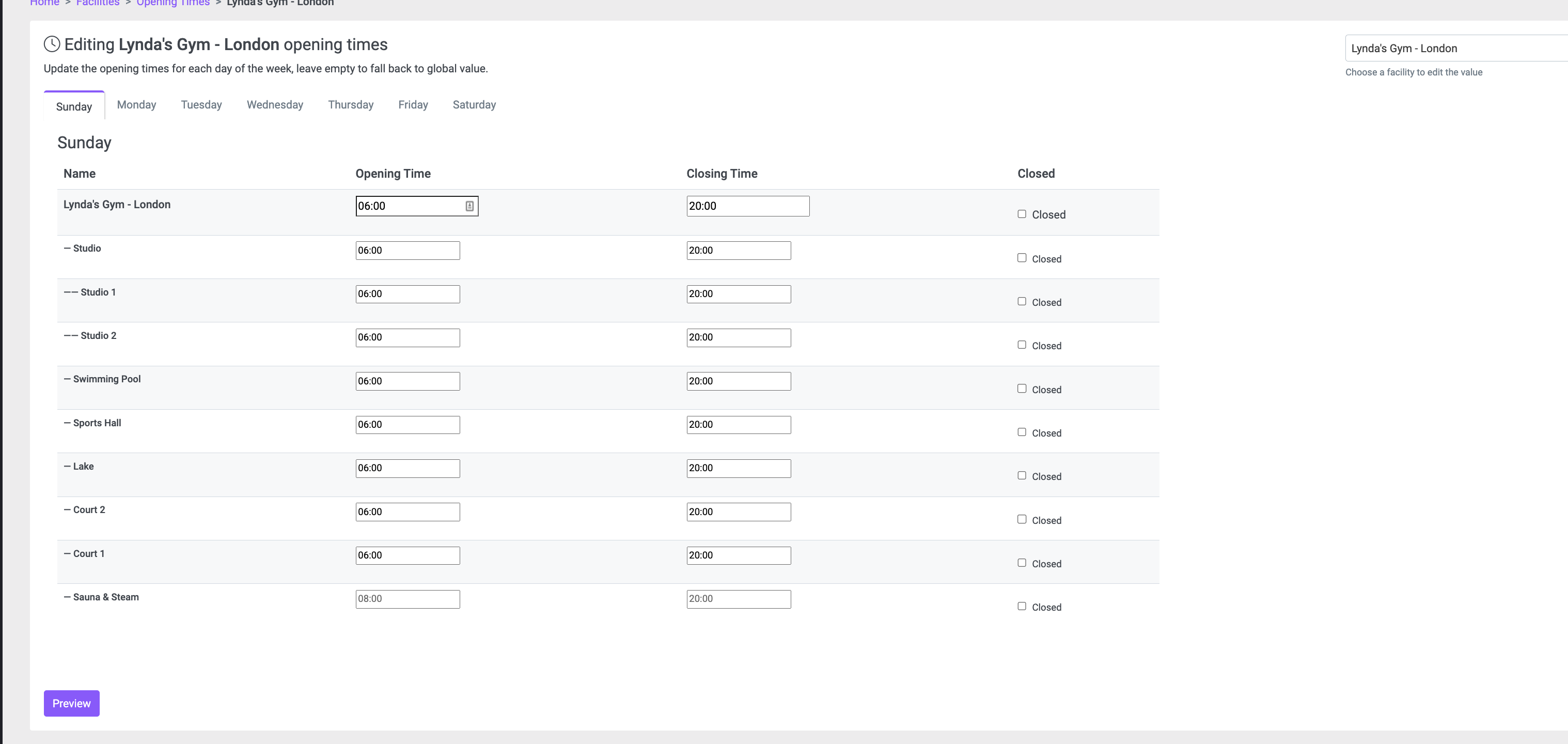 N.B: If changing the Facility Opening Times later and the Resources are on the earlier/previous time, you will need to update each resource.



Once the changes applied, click on Preview on the bottom left corner.
If will show whether or not bookings will be cancelled.



5. It will now display any affected scheduled activities & bookings made by customers (note: if any customer bookings exist, these will be cancelled and emails will be sent to the affected customers).
You can click on view to see all the time slots/activities that are affected. If you are happy to proceed, click on Apply on the bottom left corner. If not, click on Cancel.