Summary
In this guide, we will show you how to create lists to make bulk membership changes.
For instance, if one of your facilities needed to close for a month, you might want to freeze all the memberships for that centre so that the members' monthly payments are suspended during this time. This bulk action tool means you can complete this in just a few steps as opposed to actioning each customer individually.
Step by Step Guide
1. From the Home page, go to the Bulk Actions Module

2. Go to Customer Memberships

3. Click on Create New List

4. Enter the fields you would like to filter.

- None
- CoursePro Course
- Fixed
- Recurring
- Active
- Lapsed
- Cancelled
- Frozen
- Pending
- Provisional
- Suspended
- Future
- Expired
Membership Type (Scroll down menu to all the Membership types you have created)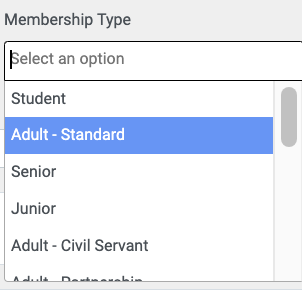 Membership Group (Scroll down menu to all the Membership Groups you have created)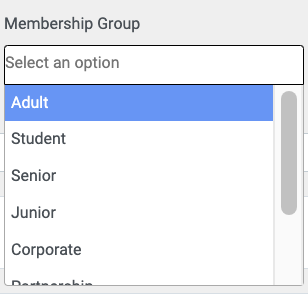 Home Centre (scroll down to all the centres you have created)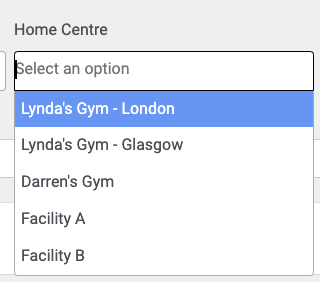 5. Click on Create List


6. Enter the name you wish to give to the list and click on Save and Continue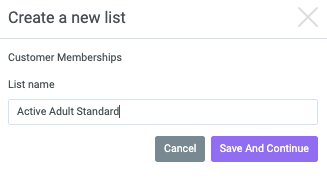 N.B: You can also Import lists via a CSV file, by clicking on Import CSV file on the top right corner.

Click on 'Choose File' and enter the List Name you wish to give it and click on 'Import'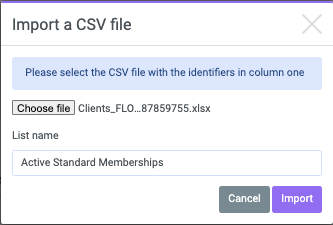 Please make sure that the CSV file includes the following headers:
| | | | | | | |
| --- | --- | --- | --- | --- | --- | --- |
| ID | Customers | Membership Status | Payment Type | Membership Group | Home Centre | Join Date From |

You can find the imported lists under List Imports on the right hand side


Related Articles
Bulk Action - Cancel Memberships
Bulk Action - Freeze Memberships
Bulk Action - Award Membership Credits
Bulk Action - Change Memberships