Summary
In this guide, we will show you how to Update prices in Bulk.
For instance, you may want to increase the prices of all Activities by 5%. Using the bulk update prices tool allows you to do this in minimal steps as opposed to updating each one individually.
Step by Step Guide
1. From the home page, go to the Pricing Options module

2. Go to Bulk Management

3. Click on Bulk Update Prices & Adjustments


4. From the Export tab, either select the type you wish to bulk update the pricing for or leave blank to default to all types.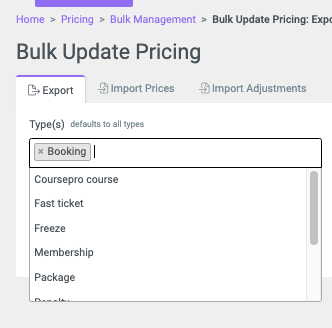 5. Then select Global, the venue or setting group for which you wish to bulk the prices.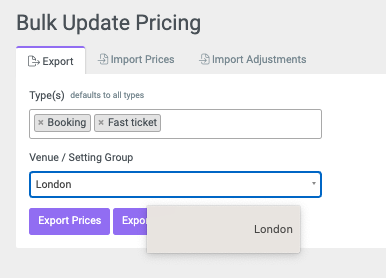 6. Click on Export Prices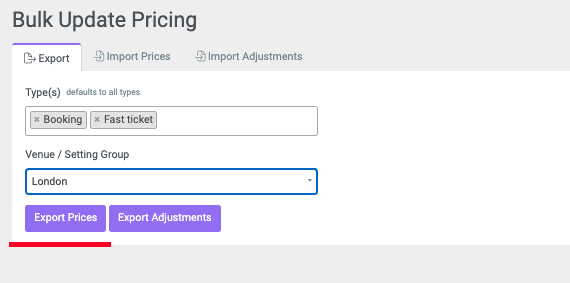 The CSV file will be downloaded and will look like this:
Select the pricing option you wish to update. For example, if you wish to increase Abs Fast to £6 (currently £5), overwrite the value in the Price column (H).


6. Save the CSV file and from the Bulk update pricing page, click on the Import Prices Tab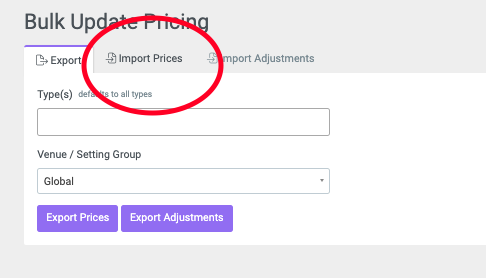 7. From there, click on Initiate Import on the bottom of the page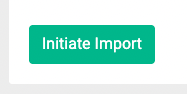 8. Click on Choose File and and select the date you would like the price update to take effect from and click on Import. The existing prices will be updated to end on the day before the date chosen.

Once completed, it will appear on the top of the list

9. Click on View to the actions completed in the update