Summary
In this guide, we will show you how to Update Adjustments in Bulk.
For instance, you might want to increase a booking price option for a particular class by 5%.
Please note that you will need to add an adjustment to pricing options first.
You can refer to our articles Create a new adjustment or Bulk Add Adjustments
Step by Step Guide
1. From the home page, go to the Pricing Options module

2. Go to Bulk Management

3. Click on Bulk Update Prices & Adjustments

4. From the Export tab, either select the type you wish to bulk update the pricing for or leave blank to default to all types.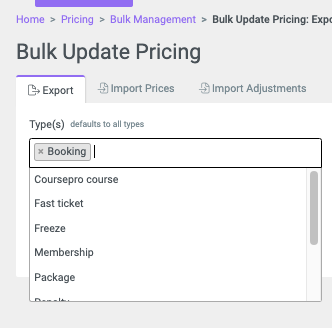 5. Then select the venue or setting group for which you wish to bulk the prices and click on 'Export Adjustments'.
This will download a CSV file that will look like this

Select the Adjustment(s) you wish to update. For example, you may wish to update the Summer Discount for Football from 5% to 6%
Change the Value in the Adjustment Value column (N) accordingly and click on Save

7. Click on Import Adjustments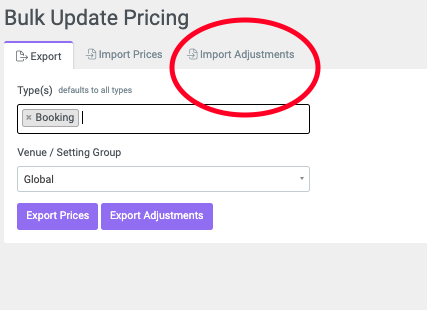 8. Click on Initiate Import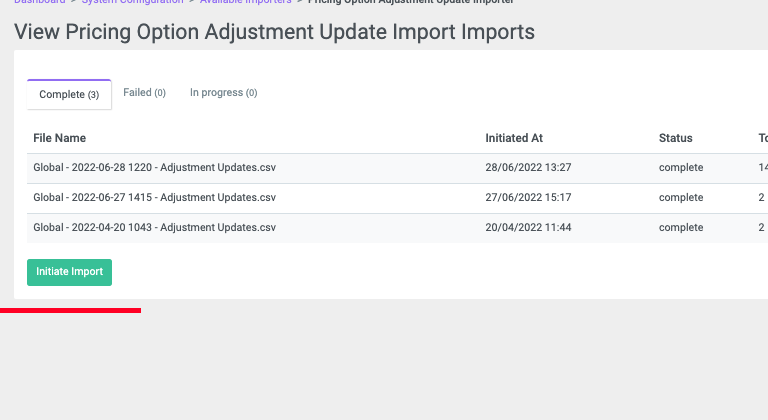 9. Select the CSV file you wish to upload and select the start date for the adjustment and click on Import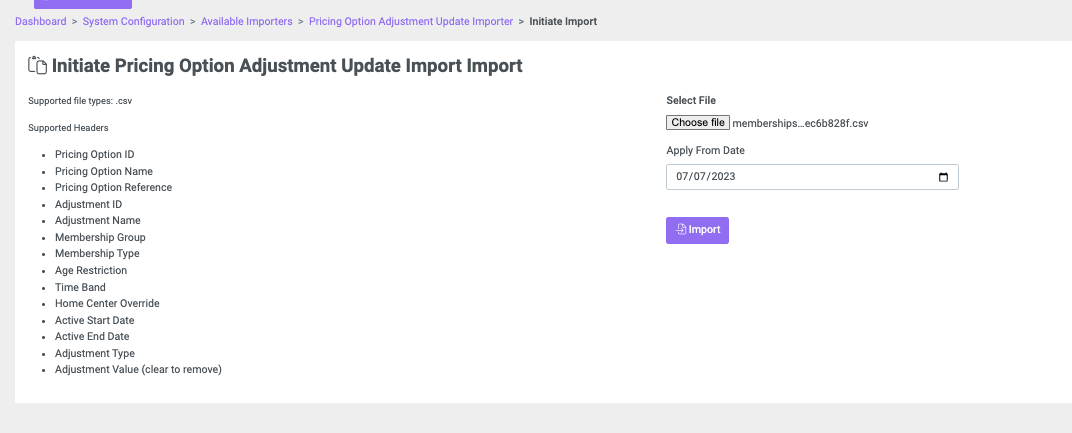 9. The last completed import will always appear on the top of the page in the completed column. Click on View on the right hand side to see the detailed actions