Summary
This guide will show you how to schedule and send reports. You can schedule report to be sent out on a daily, weekly and monthly basis to be sent to specific recipients internally or externally. This can be useful if you need to generate the same report on a regular basis. For example, if you need the Usage Report every week. Scheduling it will save you from having to do it manually every week.
Before you schedule a report, you need first create a report.
Video walkthrough
Step by Step Guide
Have you created a report yet? If not, you will first need to created one. Please refer to our Create a New report article
1. From the home page, go to the Reporting Module

2. Select the report you wish to schedule and click on Schedule

Fill in all the following details
Name
Description (Optional)
Type (Internal or External) -

Internal means you can send it to users of Flow. External means to you can add email addresses including people that are not Flow users.

Format (CSV or XLSX)
Tick/ Untick restricted by recipient permissions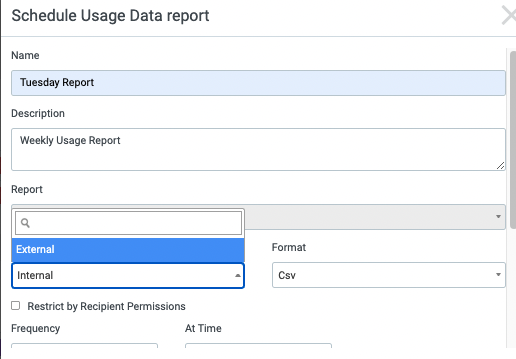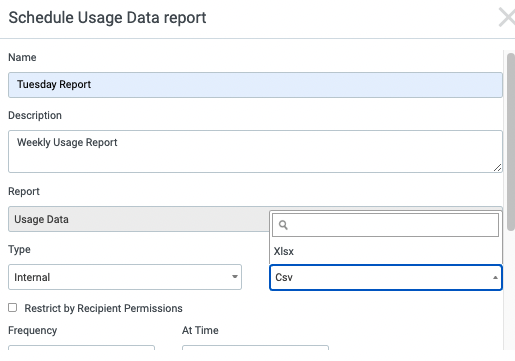 Frequency (Daily, Weekly or Monthly)
Time
Day of the Week if weekly or day of the month if Monthly
If internal
Add Internal Recipients from the dropdown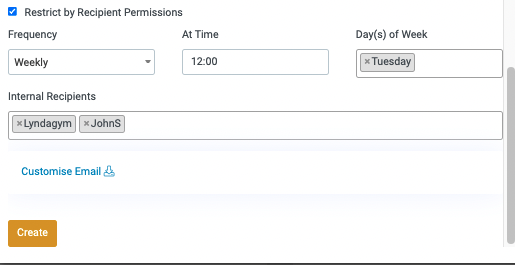 If external
Add the email addresses manually and separate them with a comma.
N.B: You can also use an SFTP (Secure File Transfer Protocol) Location (optional)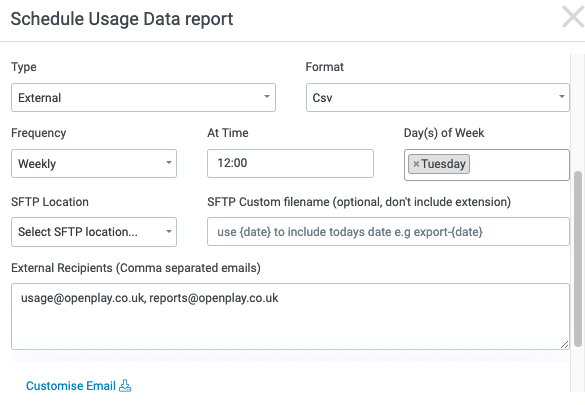 Customise Email (Optional)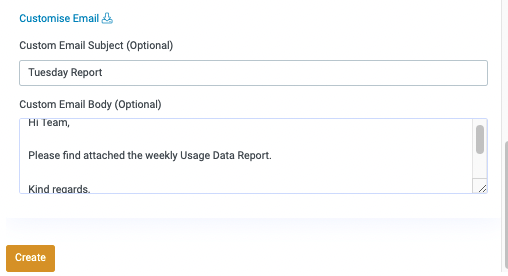 3. You can run the report immediately, by selecting the 'Run Now' button, which will trigger the report to be sent immediately to the recipient's email.

4. This is a generic view of the emailed report. You can customise the email heading and body when scheduling the report.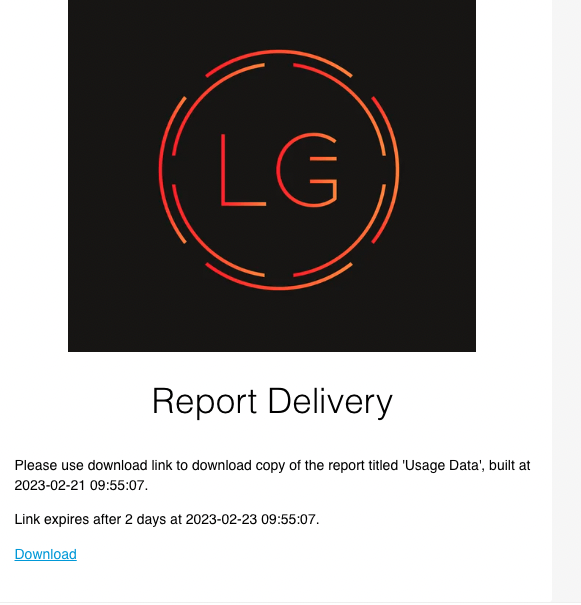 5. Select the download button to download the file.
6. If you want to view all your scheduled reports, with your mouse, hover on the left column and click on Scheduled Reports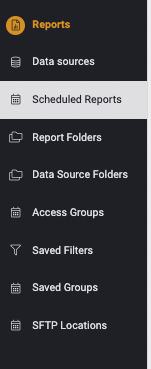 You can View, Edit or Delete them. You can also 'run them now'.