Summary
In this guide, we will show you how to create new Terms and Conditions for your Memberships, activity templates, etc...
For example, if you have an Open Water Activity, you may want to include a waiver of liability in your T&Cs.
Step by step guide
1. From the home page, go to Terms and Conditions.

2. Click on 'Create New Document'.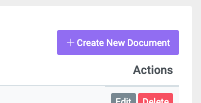 3. Select the desired 'type'
Activity
Membership
Health Commitment
Terms Summary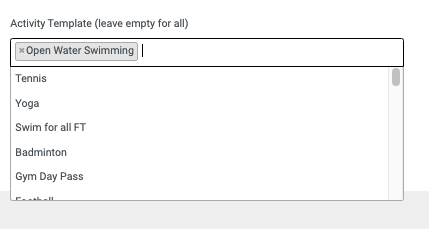 4. Fill in the details and click on Create
Name
Content
Template (leave empty for All)
Date the Terms must be accepted as of: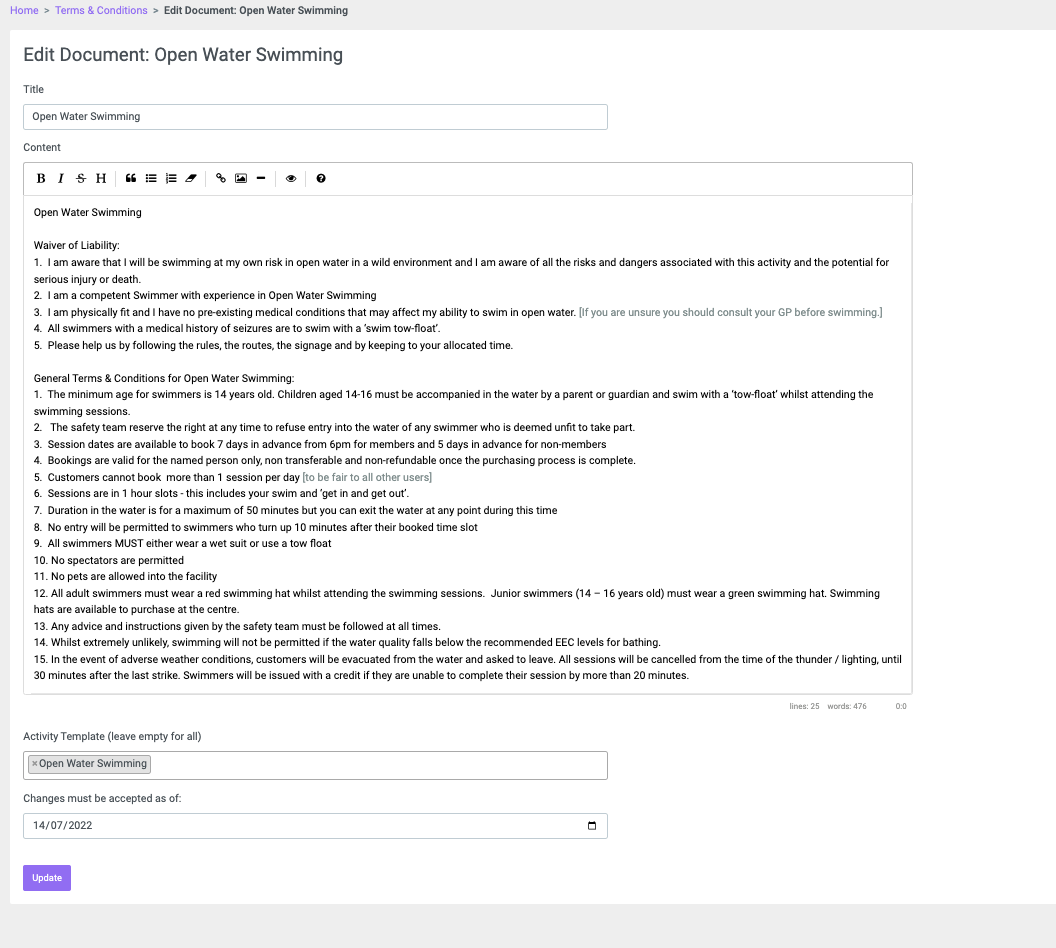 A) Once it's been created, the Activity Type T&Cs will be displayed at the time of booking the activity online, for Activity Templates for which you have added the Activity T&Cs to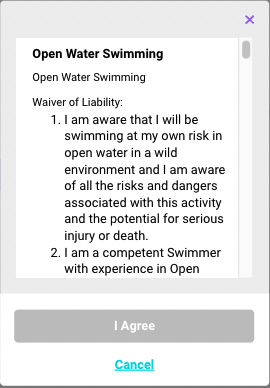 B) The Membership and Health Commitment type T&Cs will be displayed at the time of Purchasing a Membership online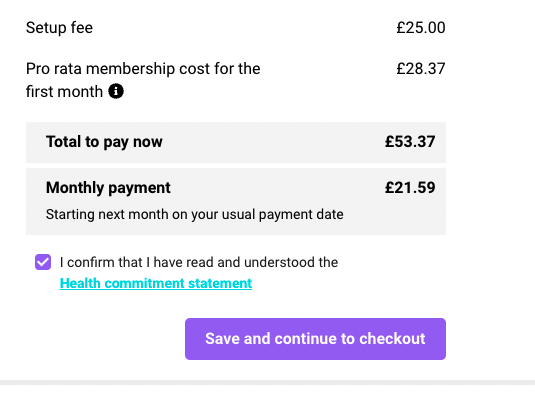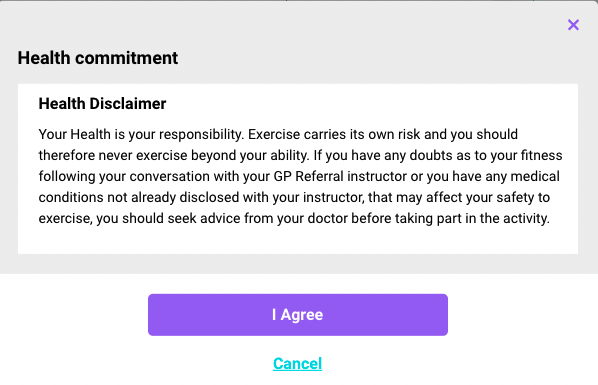 C) The Terms Summary Type will appear on activity bookings by default and will be added to the bottom when the activity has a specific Activity T&Cs.