Summary
In this guide, we will show you how to create new challenges.
Users can earn bonus points for completing challenges that you create in the app.
There are two types of challenge:
• Global challenges which are available for anyone to join.
• Group challenges which can only be joined if the user is a member of the public group to which the challenge is associated.
Step by Step Guide
1. From the home page, go to the Moves Module

2. Go to Challenges

A) Global Challenge
Click on Create New Global Challenge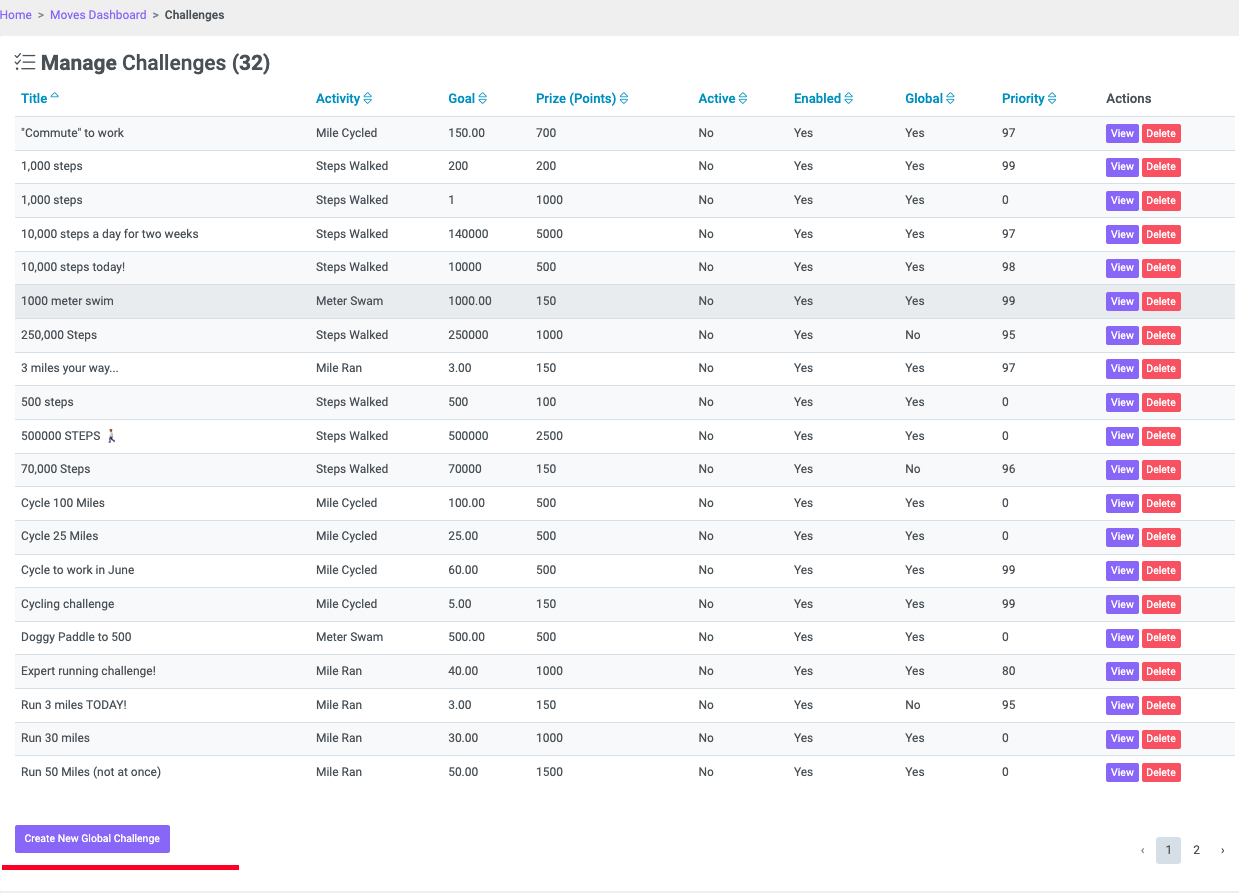 - Title
- Description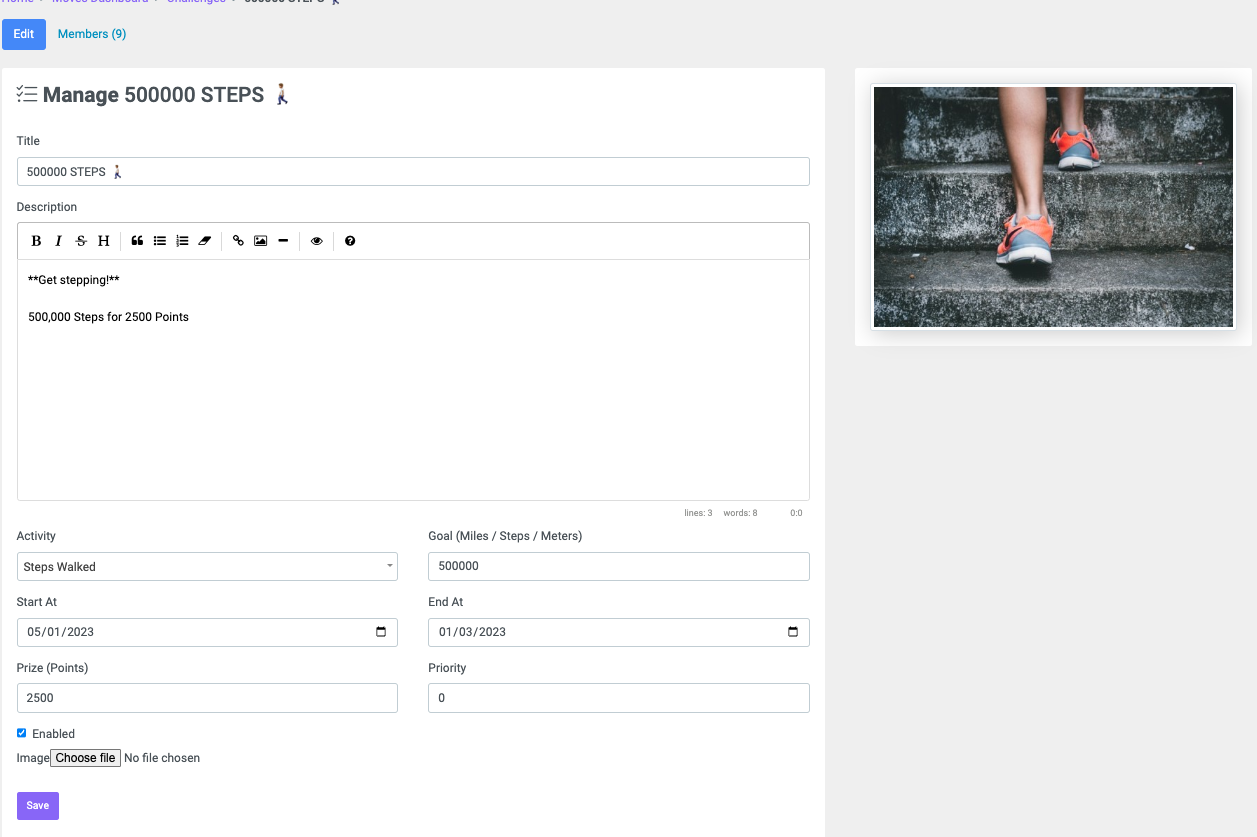 - Activity (Choose between Miles cycled, Steps walked, metre swam, Mile ran)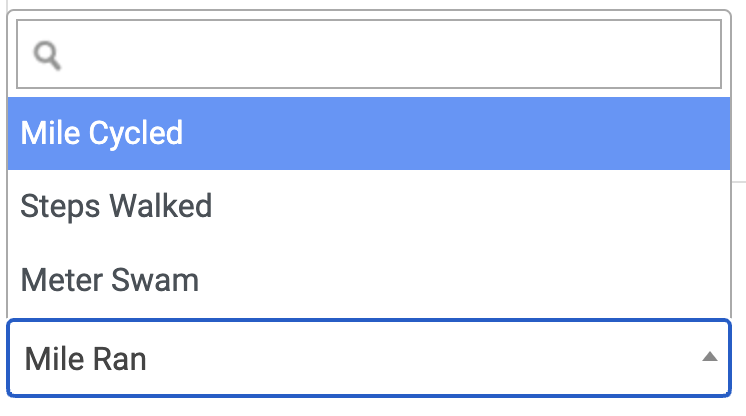 - Goal (Miles, Steps, Meters)
- Start at
- Ends at
- Prize (Points)
- Priority
- Upload an image with dimensions 512x512px. A default image is provided if you do not upload an image.
- Select 'Enable' to make the challenge visible on the app and click on Save.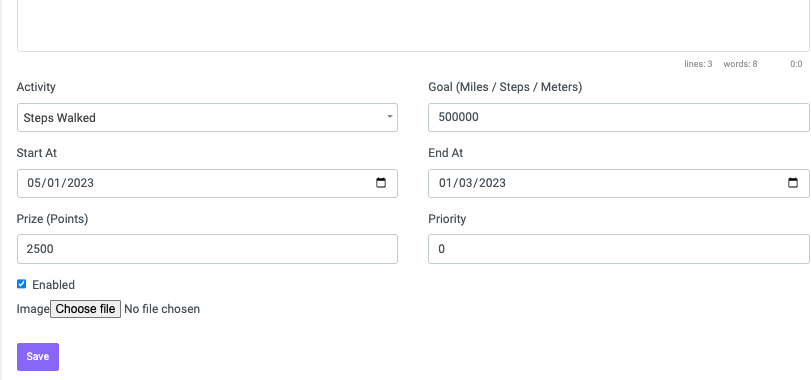 Group Challenge
In order to create a Group Challenge, you will first need to create a Group. [Link Group article]
From the Moves module, go to Groups

Click on View on one of the existing groups

Click on the Challenges tab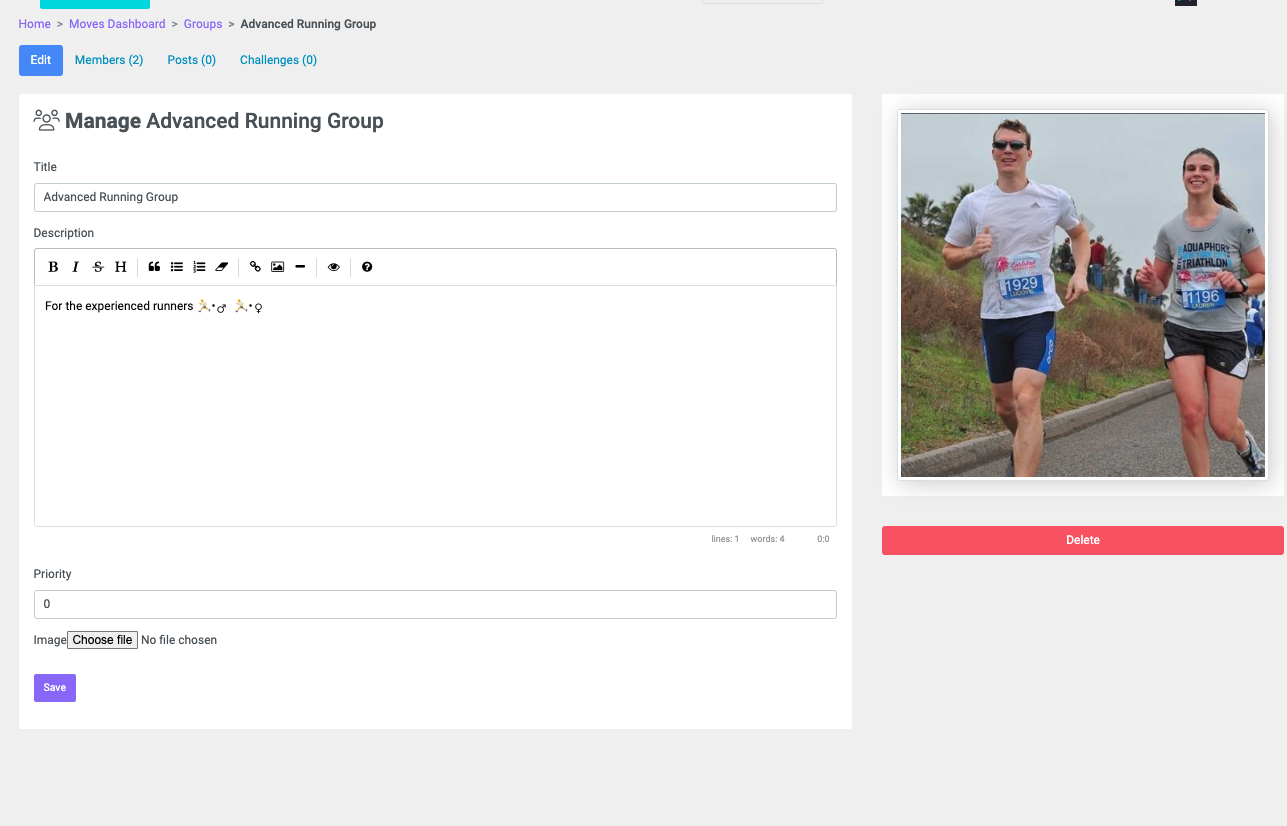 Click on Create New Group Challenge

Follow the same steps as for the Global challenge to fill in the details and click 'Save'.
A maximum of 20 challenges that can be active at one time.