Summary
In this guide, we will show you how to manage Moves settings. For example, you might want to set an App Header colour or a logo for screens when a user is signing in.
Step by step guide
1. From the home page, go to the Moves Module

2. Go to Settings

3. From the drop down menu, select Moves and click on search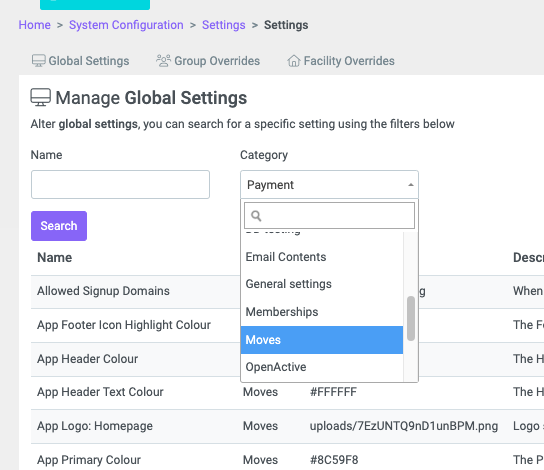 4. Select the setting you wish to modify and click on Edit under Actions on the far right column.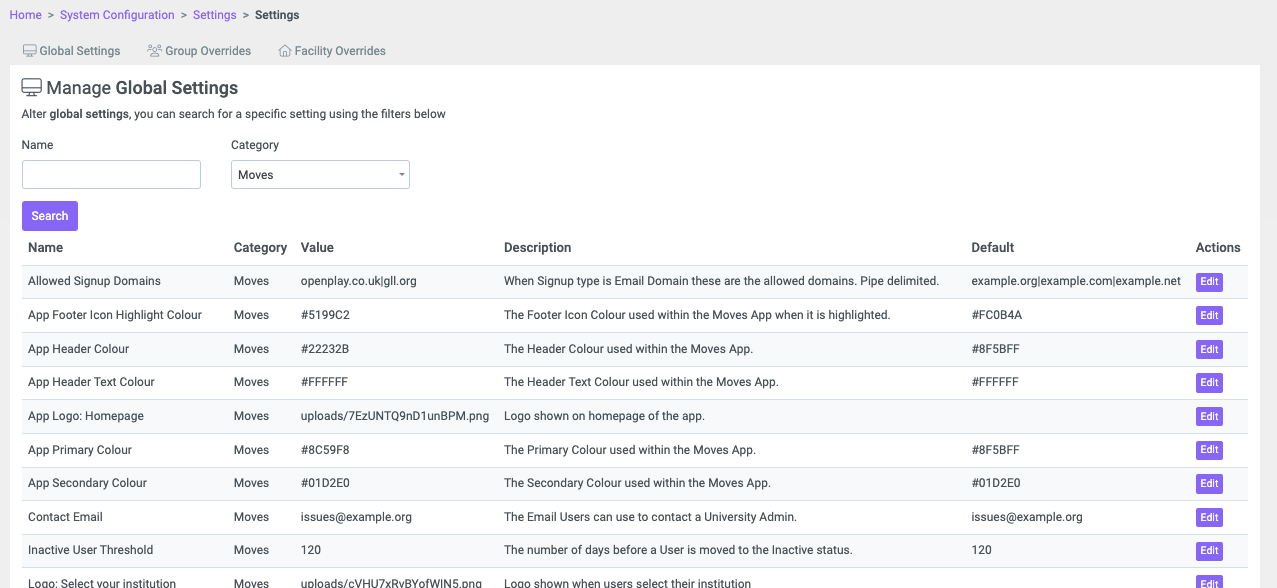 5. Enter the new value and click on Save