Release date: 29th June 2022
This release has focused on:
Continuing the work to integrate Flow and GoCardless (more info to come soon)
Ongoing work to support multi-clients in Flow
Technical debt clean up - completing the class module clean up and refactoring on the Mail & Notifications module.
Online join - Additional details moved to after Your Details
'Additional Details' - such as ethnicity and disability - has now been moved to Step 4 of the online join journey, after the 'Your Details' section.
Configure membership billing days
Configure membership billing days has been added to support multi client needs. This allows a client to select which days a customer can be 'billed' for a recurring membership payment. E.g. some providers may only collect twice monthly, selecting '1' and '15' whereas enterprise clients may collect every day. This can be changed in the System Configuration module and limits the options when a customer purchases a membership, accordingly.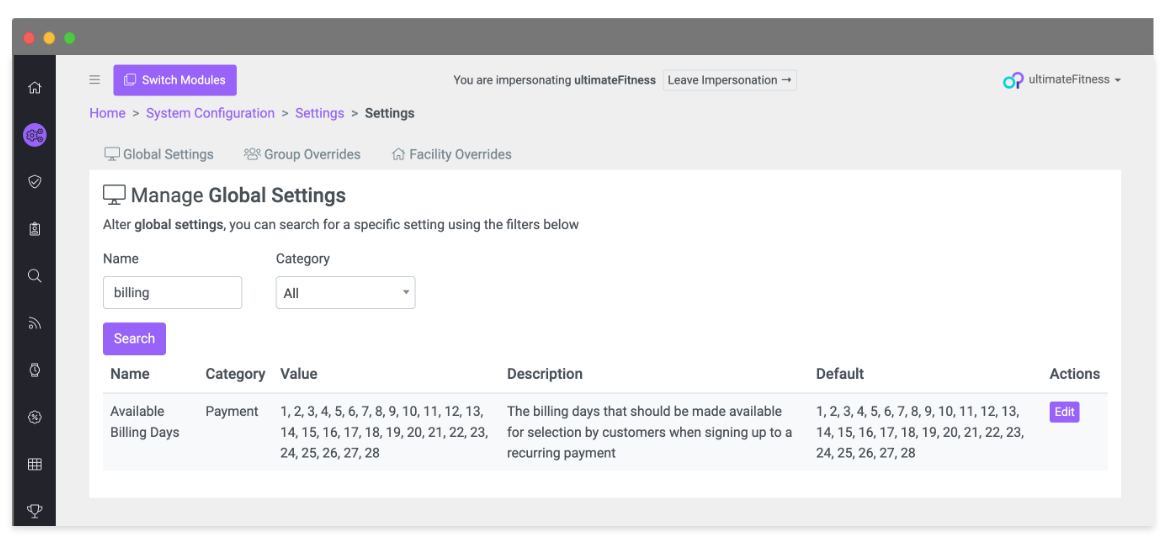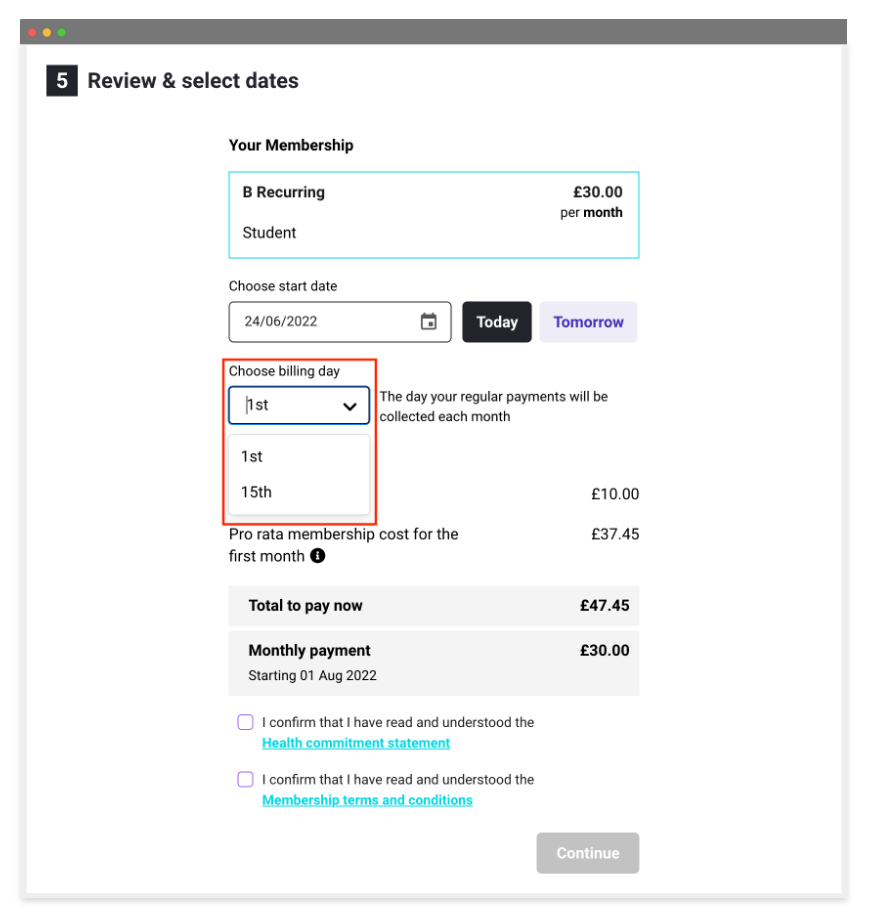 Defect fixes
The following defects have been resolved as part of the 1.25 release:
FLOW-532 - When adding a customer via Front of House > Dashboard, the Gender and Date of Birth fields are no longer mandatory.
FLOW-494 - An issue which was causing the credit data source refresh to intermittently fail has been resolved.
FLOW-331 - An issue has been resolved which resulted in relevant bookings not being cancelled when the size of class was reduced via Front of House > Facility Calendar.
FLOW-355 - We have further optimised the query to generate large data sets via the Reporting UI to help when downloading large reports.
FLOW-326 - The Membership fees exporter has been updated in a way which should result in less failures when exporting large data sets. The process now mirrors that of Exporting Reports and the user will be shown a progress bar whilst the data is being generated.
FLOW-327 - Optimisation has been made to the process that loads activities in Front of House dashboard particularly when there are a lot of pricing option adjustments.
FLOW-350 - An issue was resolved which resulted in customers with Course Pro bookings not being able to gain access via Access Control.
If you have any questions about this release, please do get in touch with us on support@openplay.co.uk.