Summary
In this guide, we will show you how to set up rewards for the users to redeem against the points they earned through activities and challenges.
Users can exchange points for rewards. As the institution administrator, you choose the rewards that you want to show on the app.
There are two types of reward:
• Merchant handoff – you state the amount of stock and user shows their
phone to the merchant to redeeming the reward.
• Discount code – you provide a code for each reward available. Each code corresponds to one redeemable reward. Users are shown the code and can either present this to merchant or use to redeem online.
You can set up a limit on the number of times a reward can be redeemed using the 'reward buffer' and tags.
Users are shown rewards if they are enabled and;
• Available
• Coming soon
• Out of stock
Note: Expired rewards are not shown on the app
Step by Step guide
Creating a reward
You can show up to 40 rewards at one time on the app.
1. From the home page, go to the Moves module

2. Go to Rewards

3. Click on Create New Reward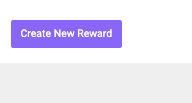 4. Fill in the details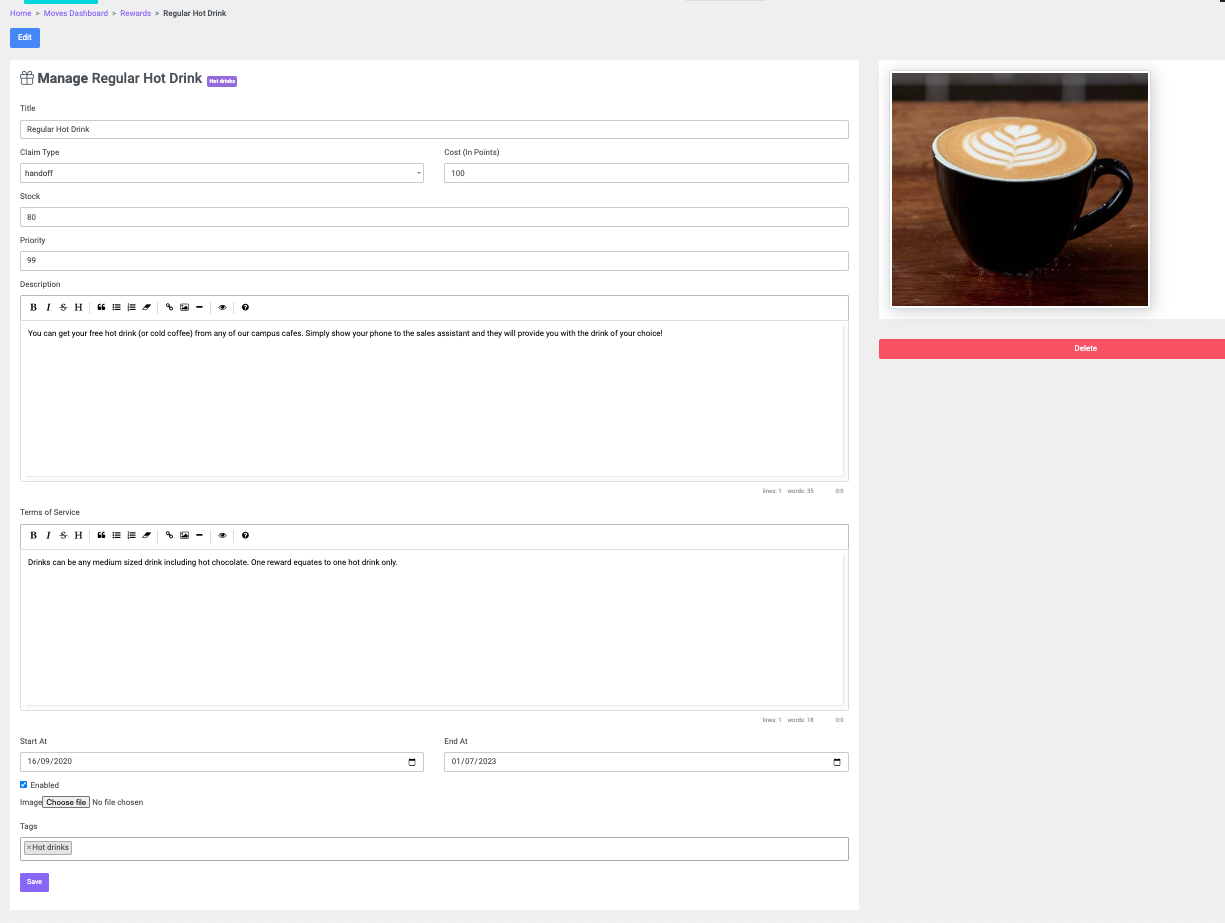 - Add a title (32 characters) and a description (max 1,024 characters) and terms and conditions (max 1,024 characters).
- Select Merchant Handoff as the claim type:

- Select the amount of stock available
the amount of stock.
- Fill in the description
N.B: You can add a photo in the description box by clicking on the photo icon and insert the image URL
You must include the link to the image file directly.

You can get this link by right clicking the image and clicking 'copy image address' in Google Chrome. (Other browsers will have similar functionality)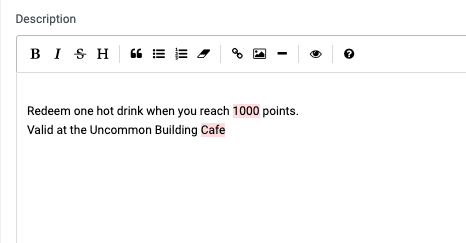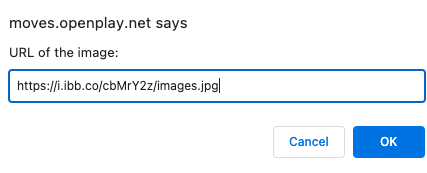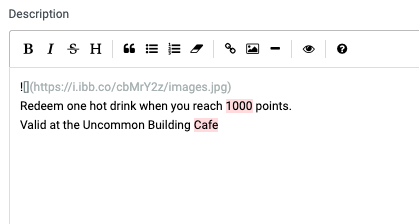 6. Creating a reward tag and Buffer (Optional)
- Click 'Reward tags' and 'Create new tag'. You should select a tag that you wish to assign to any reward with a set buffer (e.g. 'clothing' or 'hoodies').
- Go to 'Rewards' and 'Buffers' and 'Create new buffer'. Select a name for the buffer and the number of times you wish it to be redeemed (e.g. 3 times every 365 days). Apply the tag you created to the buffer..