Summary
In this guide, we will show you how to connect a Go Cardless account to FLOW.
GoCardless is an account-to-account online payment service that enables you to collect both recurring and one-off payments directly from customers' bank accounts.
Before you can connect GC to your account, please contact Customer Support to first enable it for you. You can do so at support@openplay.co.uk
Please note that you will need to have an active Go Cardless account in order action the following steps.
Step by Step Guide
1. From the Home page, go to the Finance module.

2. Click on Go Cardless

3. Click on Connect Account

4. Click on sign in and their your GoCardless account login details.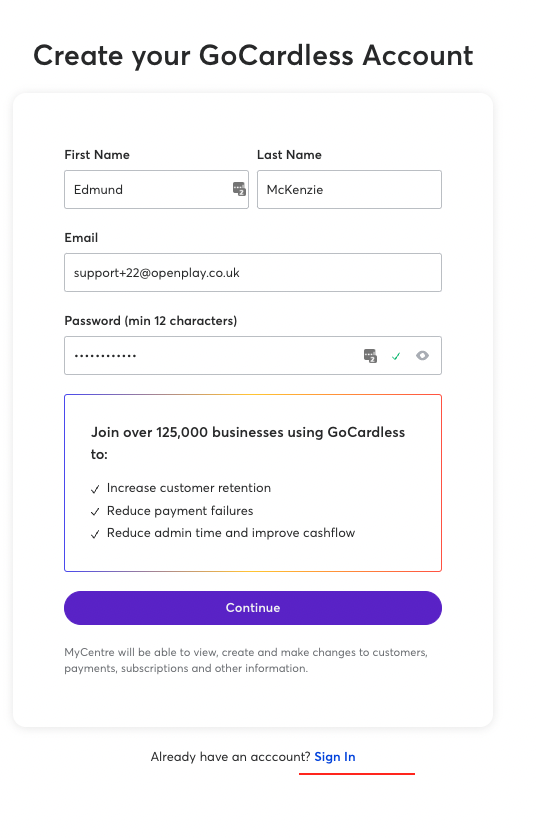 5. Enter your login in details and agree to the connected merchant agreement and click on connect account.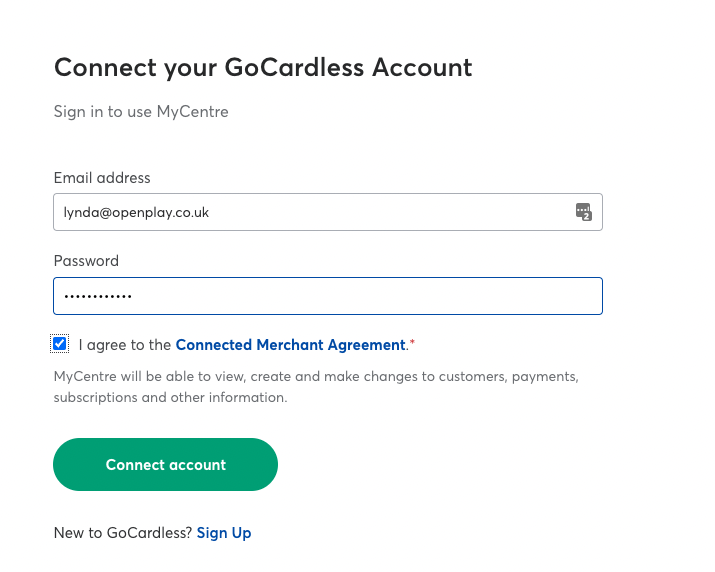 6. If you don't already have a Go Cardless account, fill in your details and click on continue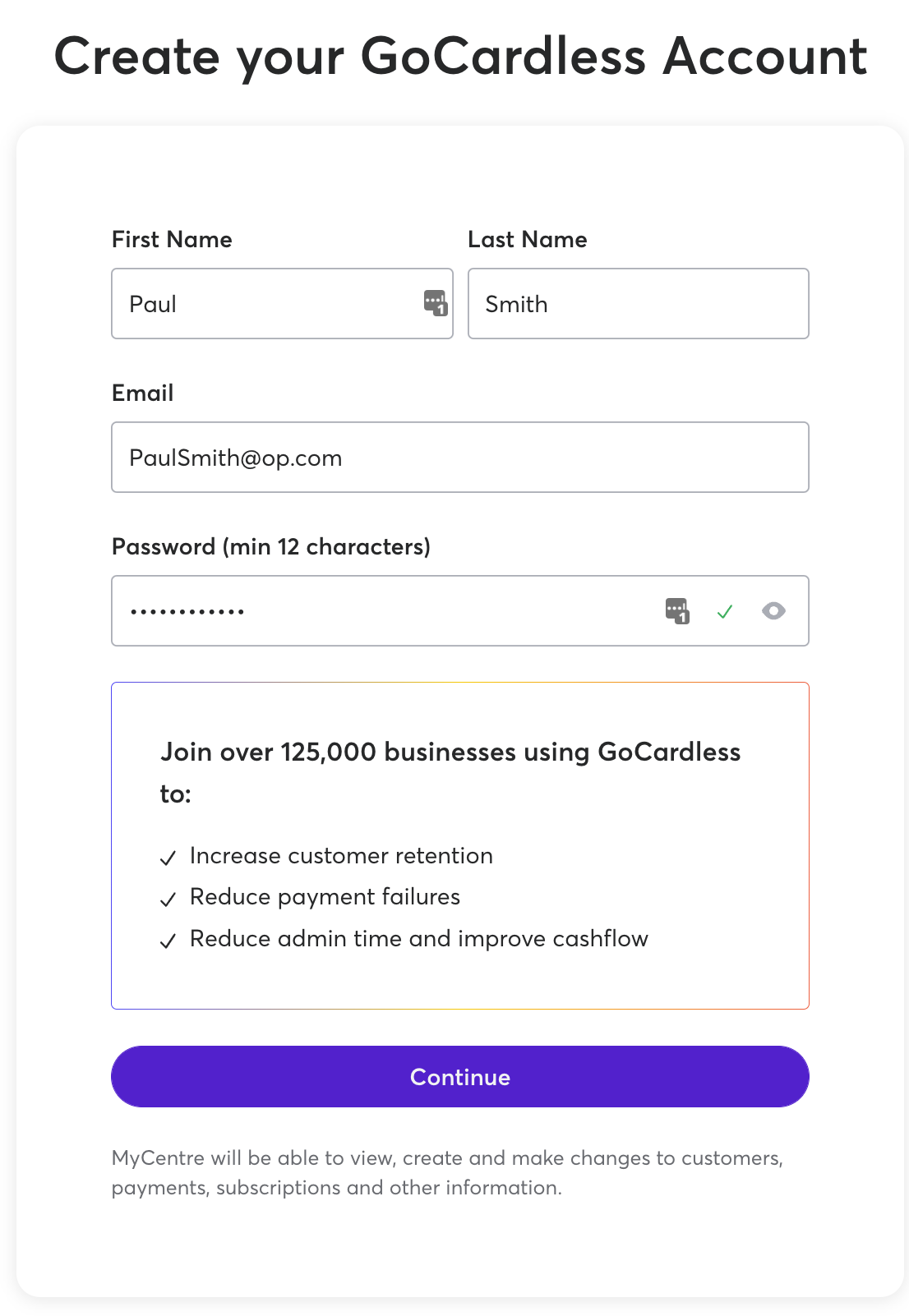 4. Fill in your Company details and click on continue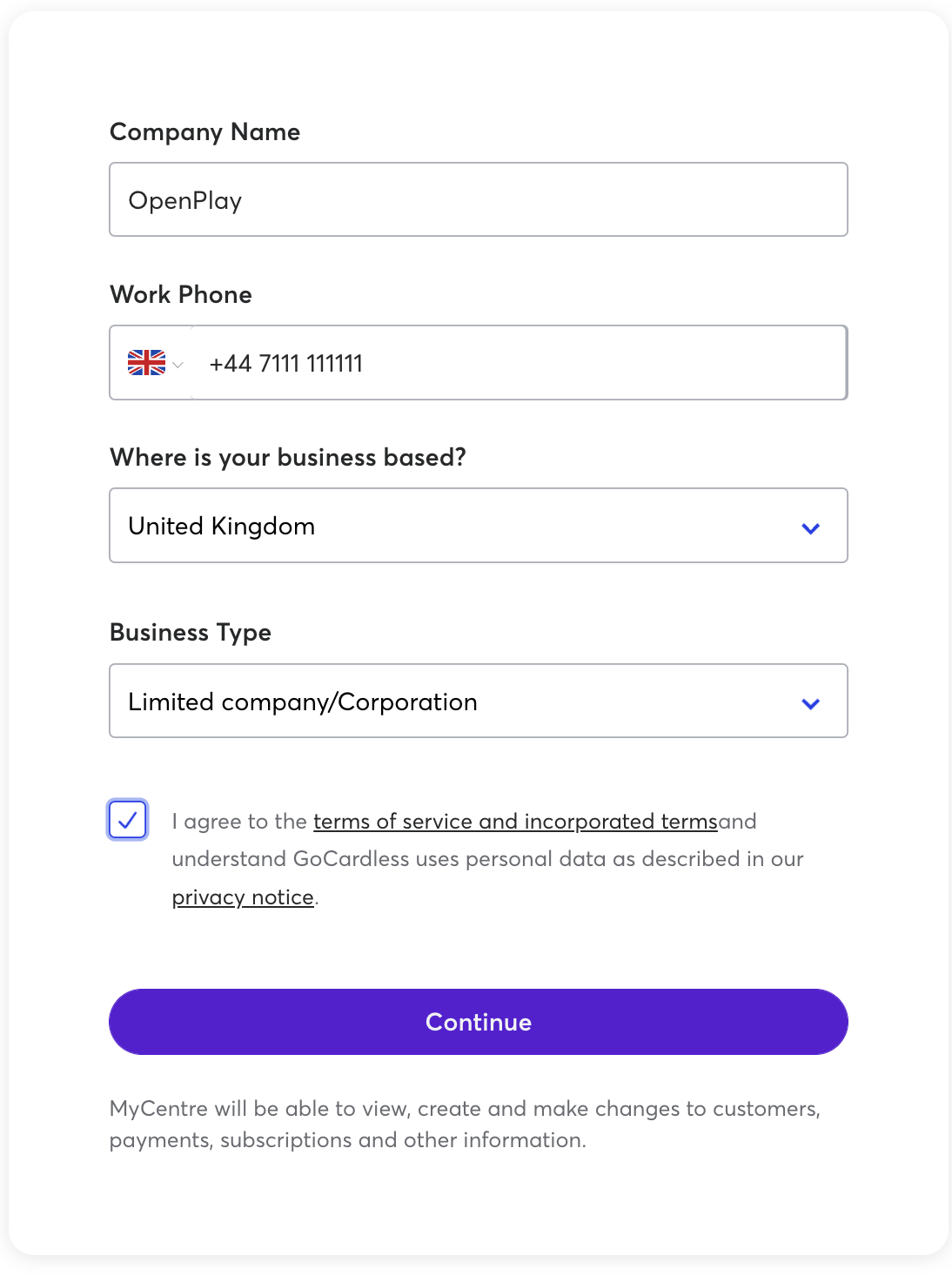 5. You should see this screen indicating a successful connection

6. Click on Contact email address

7. Enter Admin email address and click on Save