Released on November 16th 2022
Summary: Release 1.31.0
Release 1.31.0 is a limited feature release due to the team focusing on reducing defects.
Customer Data Fields
A small enhancement was made to enable FOH customer 'quick add' to include the optional field for 'gender' which relates to the configuration stipulated by the client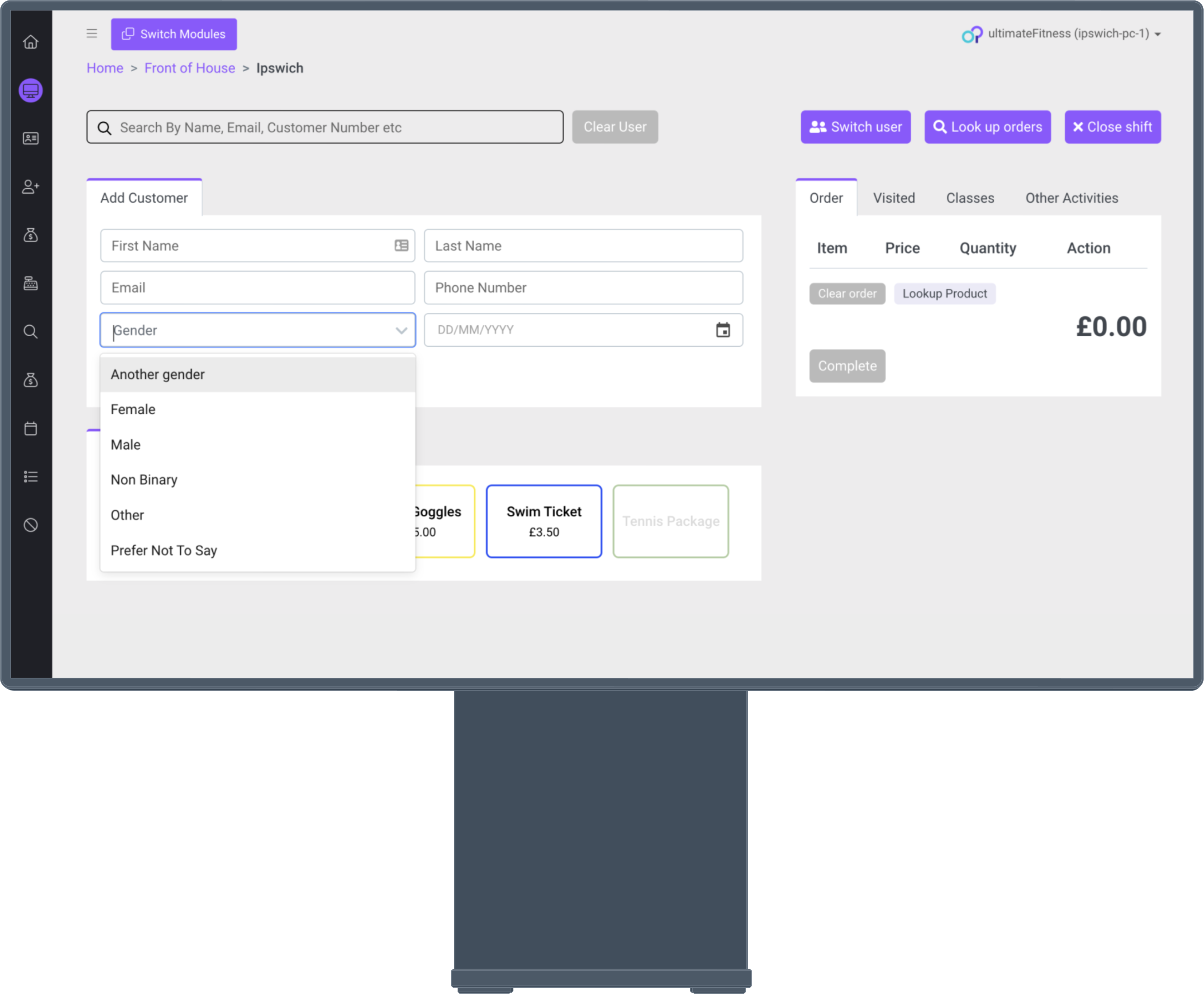 Key Defects fixed within 1.31.0
The following issues have been resolved and the fix will be part the new release on Wednesday night.
The related Zendesk tickets can be found below:
Till files issues have been resolved. Files are now received as they should and discrepancies have also been fixed.
-> Zendesk Tickets #607, #1883 & #1924
The Open Active Malformed offers #1 has now been resolved.
Fixed an issue on Open Active where the Email was within 'PostalAddress #2'. It is now in 'Place'.
Fixed an issue in Open Active with the missing @id from 'Place #3'
-> Zendesk Ticket #1707
We have resolved an issue where the new start date wouldn't apply on the Pricing Option Price increase tool and would revert to a past date. It now applies the correct date in the future.
-> Zendesk Ticket #1851
Fixed an issue which was causing a time-out error message when making an online activity booking
-> Zendesk Ticket #2210
We have resolved an issue where the tender types were duplicated on the Income report when the order had multiple line items
-> Zendesk #2049
We have fixed an discrepancy issue between Flow income report and Till Files
-> Zendesk Tickets #1970 & #2047
We have resolved an issue where the Bookings activity tags filter was not working
-> Zendesk Ticket #2259