| | |
| --- | --- |
| Estimated Release Date | 13th September 2023 |
| Estimated Release Time | 11pm |
| Expected Downtime | No expected downtime |
Summary
Our team have worked on implementing the new membership card design and implementing a new feature to change a membership home centre with or without a fee. The team have also addressed 3 key defects as a part of this release.
---
New membership card design
The new membership card design allows you to filter out cancelled/expired memberships by turning the toggle on/off to assist in this process. Memberships are now presented in a card style, with further information and actioning any membership admin can be accessed via 'Manage Membership'.

Home centre change release
The Home centre change release allows FOH staff to change a customers home centre and membership. It will prompt the user to either take further payment or assign credit based on the price difference between the new Memberships.
An email notification will then be generated and sent to the customer to confirm these changes. Please find examples below, however you can also alter the content of these email templates via System Configuration -> Notifications. If you have any questions on how to do this please refer to the following article.
Email notification examples
Image 1: Home Centre Change Email Example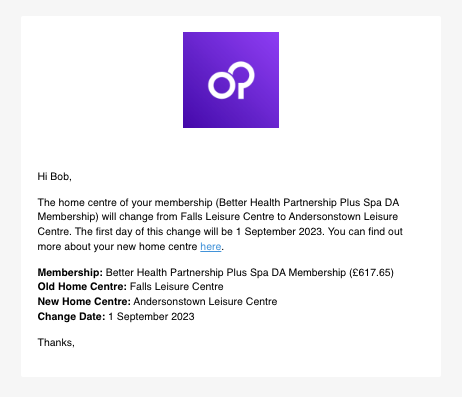 Image 2: If the customer has any credit owed for example if their membership was less than what they currently pay they will also get an email notification with the credit that has been awarded to them.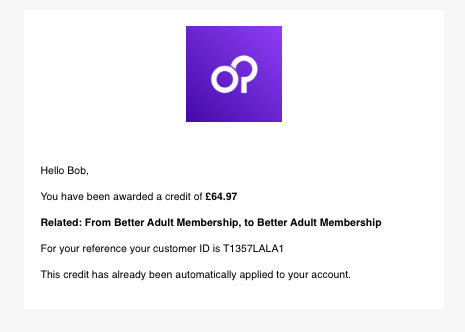 If you are interested in enabling this feature, please contact our Customer Support Team by raising a ticket and they will be able to action this for you. Once enabled, you can then restrict this feature further by User Roles if you would only like specific staff users to have access to make a home centre change. This can be done by going to Home -> System Configuration -> Security -> Edit Role -> Update role permissions for FOH -> ticket 'Change membership home centre'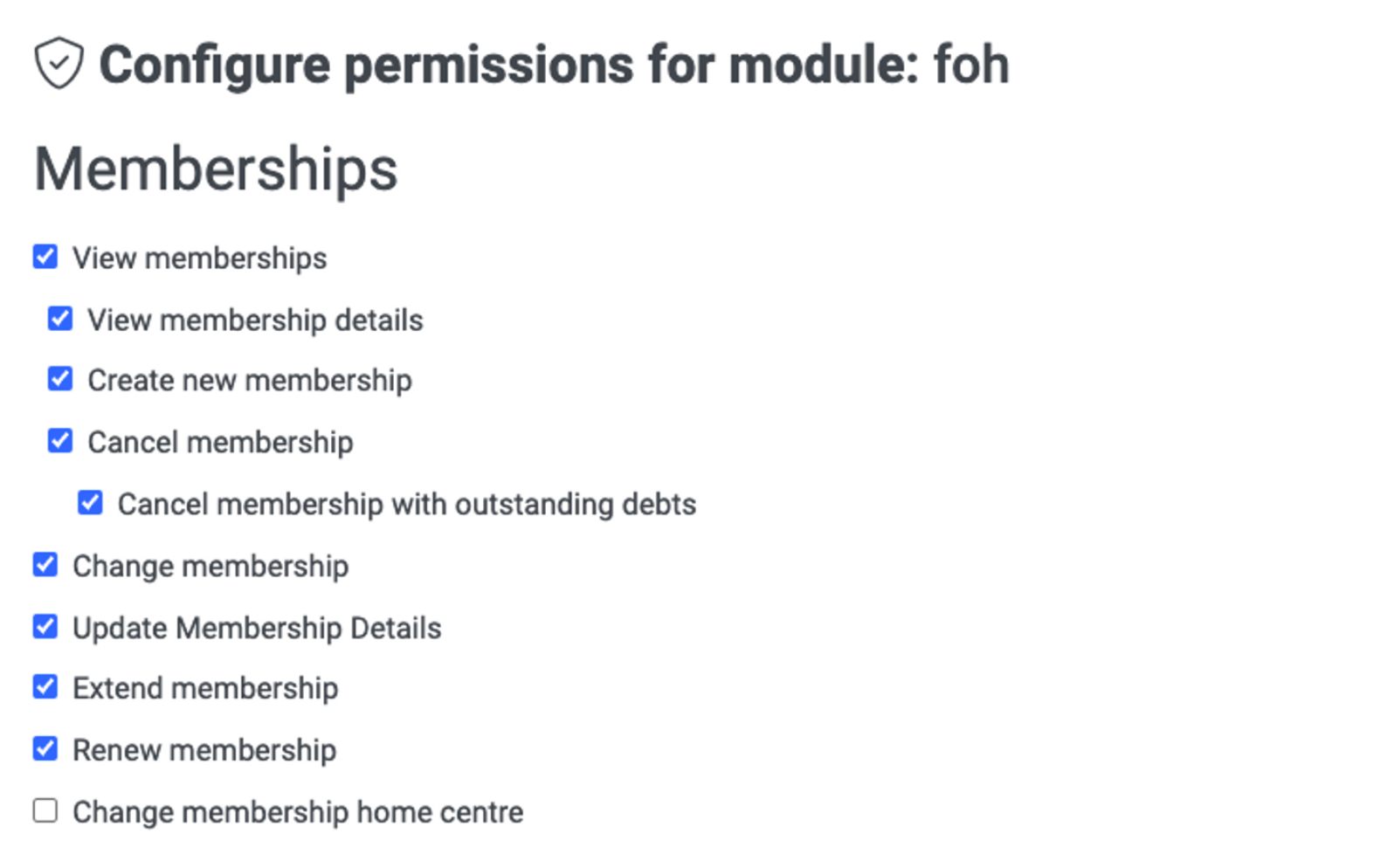 If you would like to discuss the Home Centre Change feature in further details, please ask your Client Success Executive and they will be able to give you a demonstration.
---
Key defects
Updating Bank details - Further visual restrictions have been implemented so that for users who have access to update bank details on a customers account, the existing bank details remain redacted.
Incorrect Pro-rata Fee Generating - Work was undertaken to review how Pro Rata was being calculated. Reported cases of an additional day of Pro Rata being generated during the sign up process in FOH. Improvements have been made to this area as part of this release.
DD Retries Defect - An issue was flagged that when a customer's DD fails to collect in the first instance via Refer to Payer and then on the next X number of attempted retries (specific to each client) these also fail, the membership and DD mandate were not cancelling. A fix to resolve this issue from continuing going forward is part of this release. Any clients who have customers in an incorrect state due to this has been contacted by the Customer Support Manager. Please let the Customer Support Manager and your Client Success Executive know if you would like to discuss the options to correct these customers account in further detail.
---