Summary
In this guide, we will show you how to enable/disable Customer Profile Photos.
This feature enables customers to have a photo attached to their account. This allows FOH staff to verify the identity of incoming customers.
Admin can enable/disable customer profile feature
Admin can configure staff permissions
Admin can manage profile photo notification
FOH can upload, take, crop and delete a customer photo
Step by Step Guide
1. From the home page, go to the System Configuration module.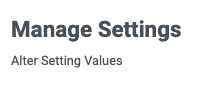 2. Click on Settings

3. Click on Manage Settings

4. Select the Customers from the Category dropdown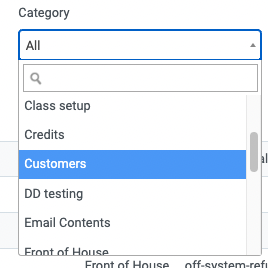 5. In the Name search box, type in Profile Photos and click on Edit on the right hand side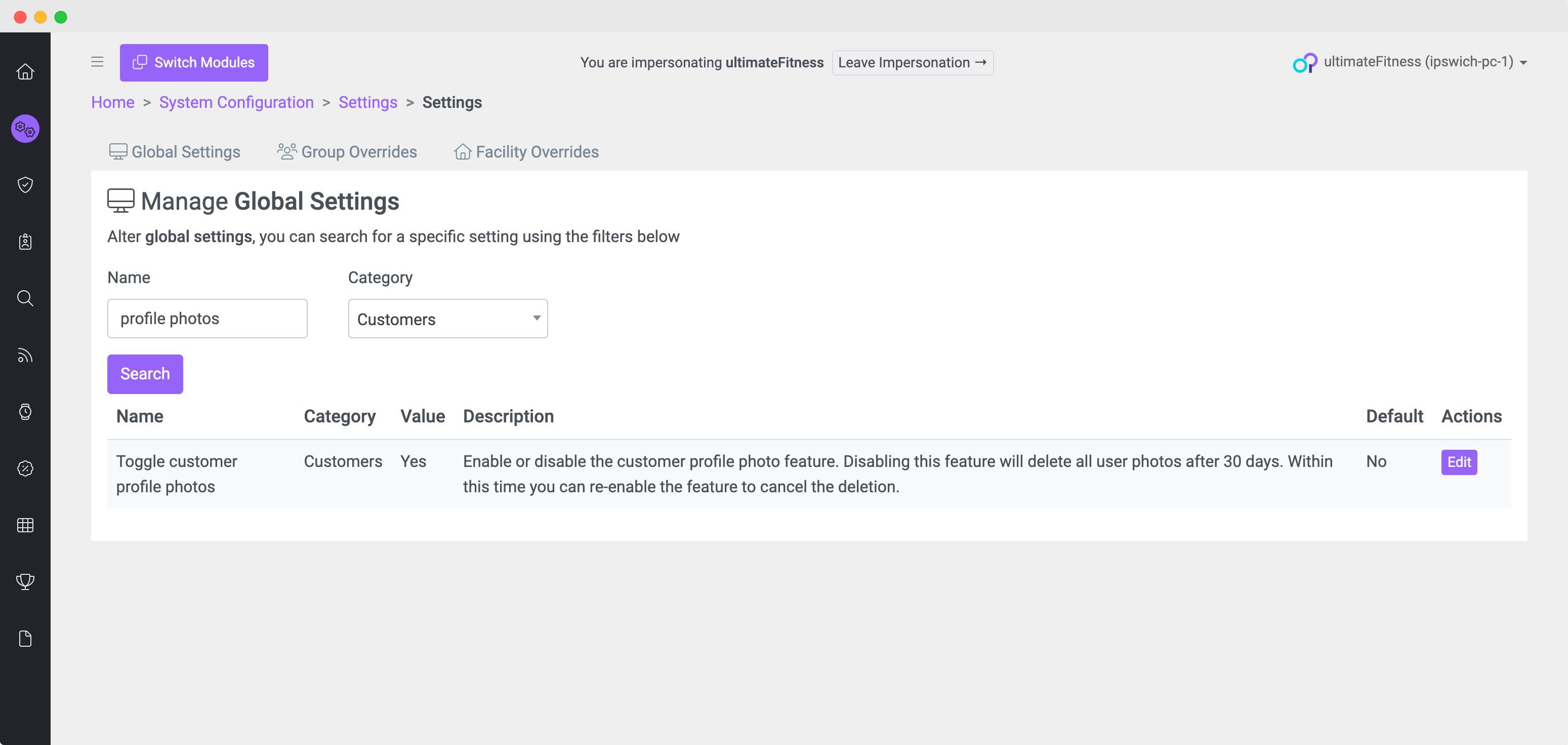 6. Select Yes to enable (or No to disable) and click on Save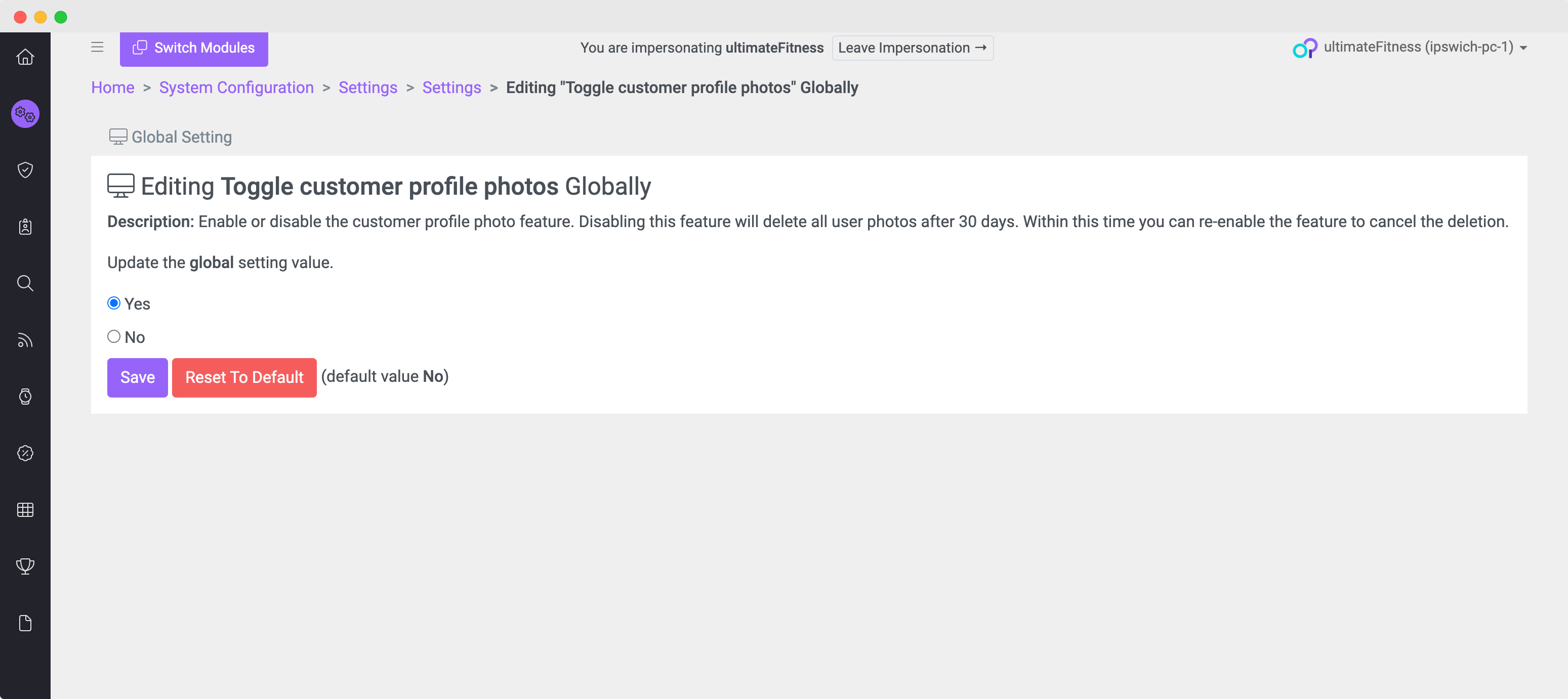 7. Go to the Customers module and search for the customer you wish to add/update/remove the profile picture for.
8. On the top left corner, click the pen Icon.

9. You can either take a new photo with the webcam or choose one from your photo gallery.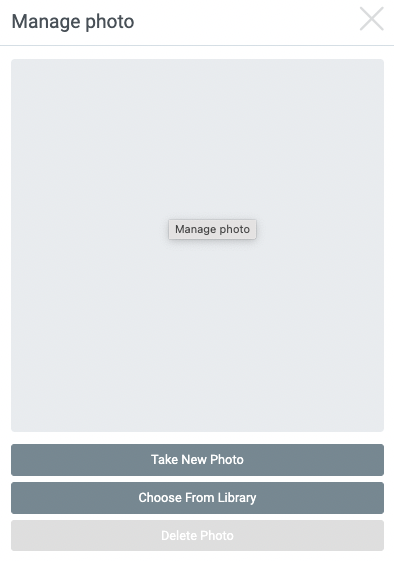 10. Adjust as needed and click on Crop and Save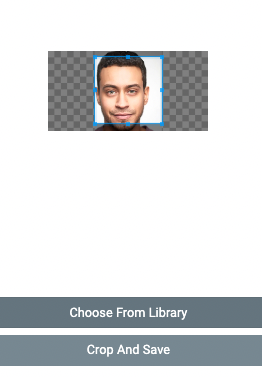 The photo will then appear on their account.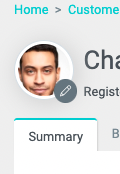 Please note: If disabled, photos will be deleted after 30 days (photos should be hidden and just appear as placeholders, but behind the scenes they're kept for 30 days) - however if the feature is re-enabled within those 30 days, the photos will be restored.
Admin user navigates to System Configuration and then Security, to select a staff role.
As part of the 'customers' module, the admin user can tick or untick the box to allow the selected staff role access to profile photo management.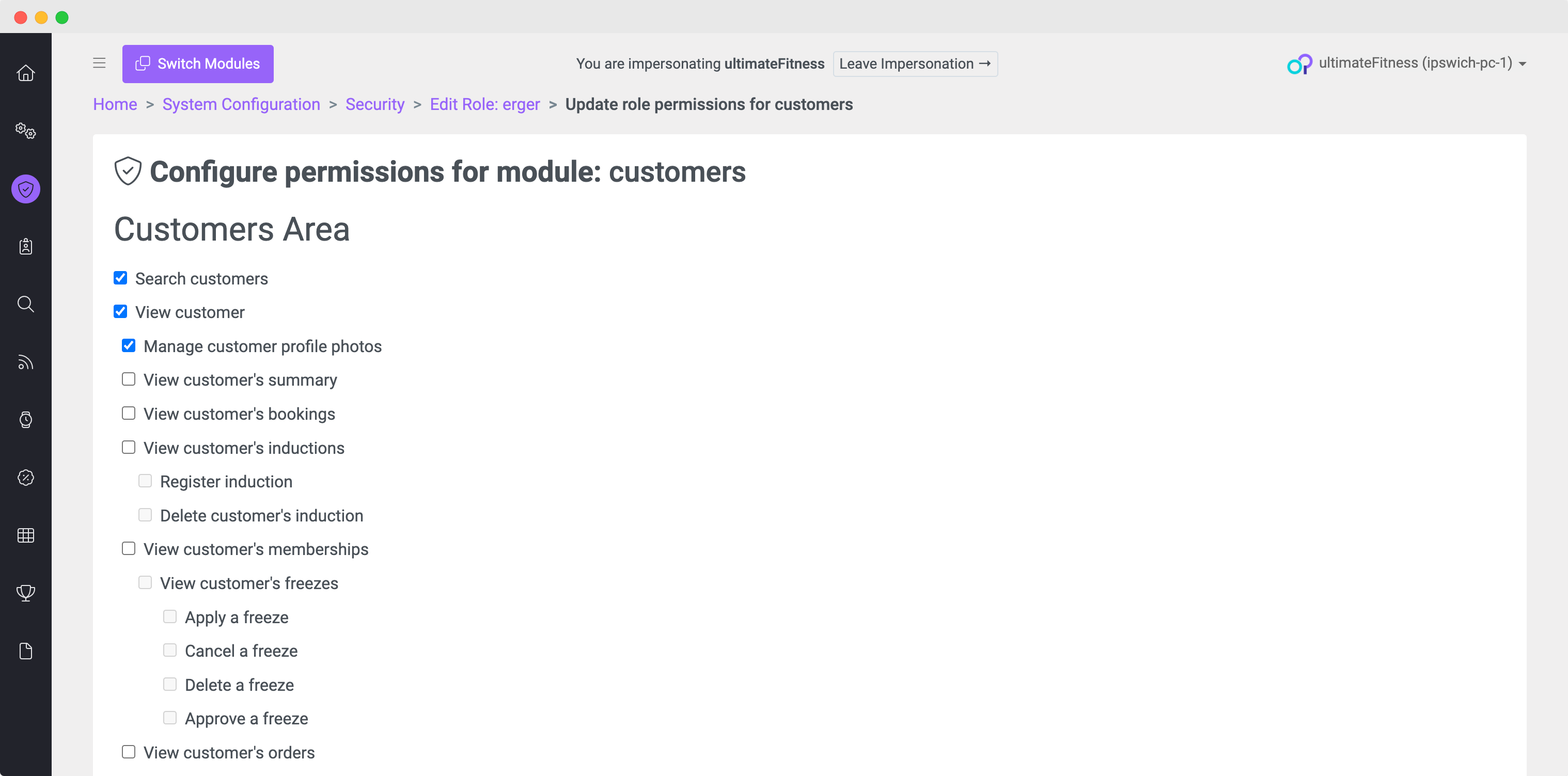 Managing profile photo notification (available from December 28th 2022)
If set up, customers will see a banner notification on their profile to remind them to upload a photo. Admin users can configure the details of this.
From the same place, System Configuration->Settings->Manage Settings-> Customer Category, search for Notification reminder for uploading profile photo and select one of the following options:
never
countdown (specified number of days or less if customer uploads a photo before)
indefinite (or until the customer uploaded a photo)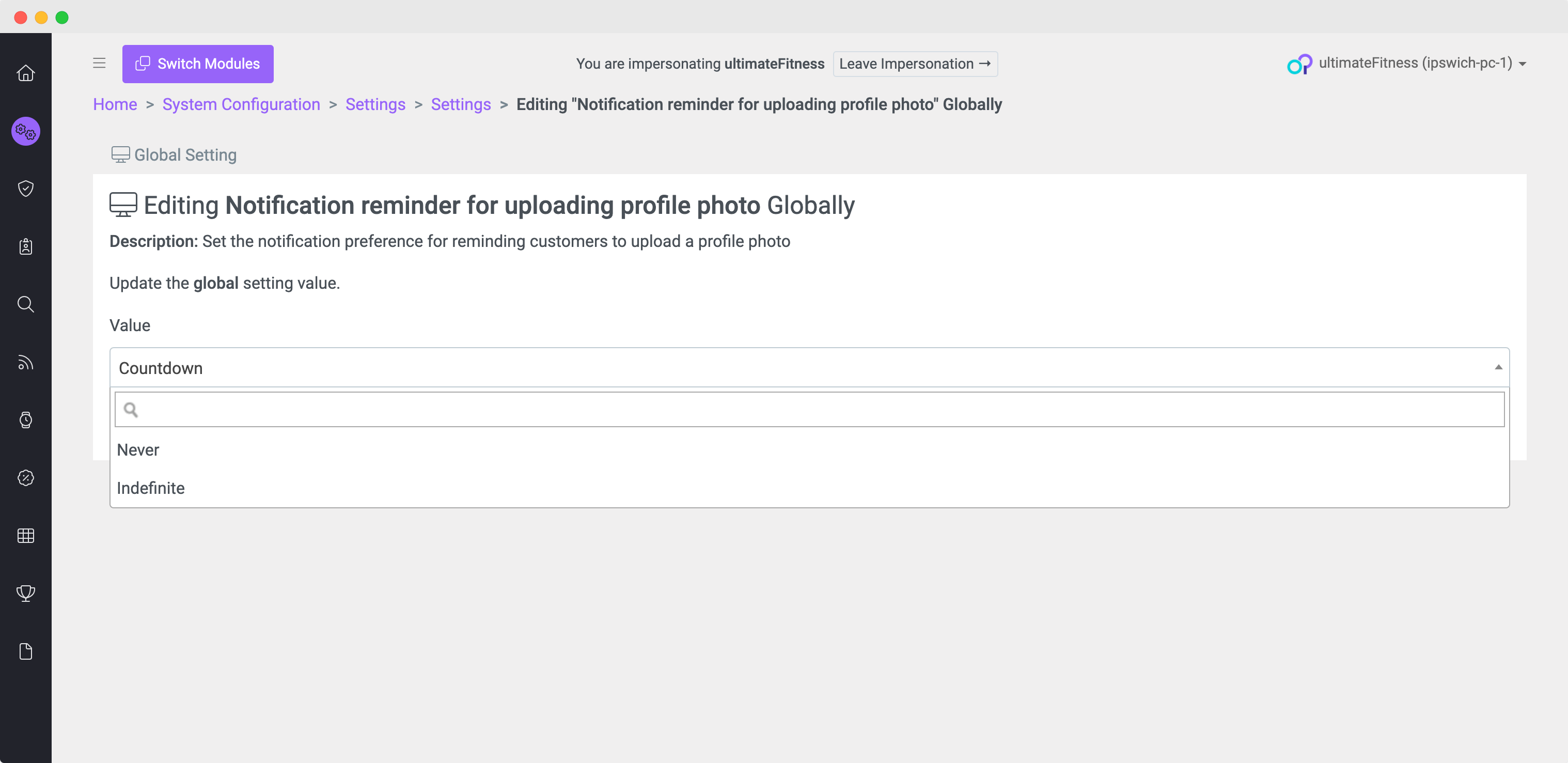 2. If 'countdown' is selected, users can specify the number of days the notification will be displayed for via the setting Days until profile photo reminder is dismissed automatically